358 Total Views
A woman who was shot apparently in the chest at the Capitol building during a mass riot of US President Donald Trump's supporters has died Wednesday.
Her death was confirmed by D.C. police during a telephone call, but additional details were not immediately available. She was seen being carried out of the federal legislature by medical workers while bleeding profusely.
Reports in the wee hours of this Thursday morning, January 7, 2021, spoke of at least three other injured protesters dying in hospitals across the US. The news came as the riots spread to other US states.
The Capitol had been overrun by Trump's supporters on Wednesday as lawmakers were set to convene a joint session of Congress that is traditionally a mundane affair of Electoral College vote counting.
Instead, chaotic scenes of thousands of rioters clashing with police outside of the federal legislature gave way to even more pandemonium as the mob overwhelmed law enforcement, breached the Capitol's doors and windows and eventually made their way to the Senate floor.
Multiple police officers were reportedly injured.
Trump's supporters later stormed the Kansas Statehouse and the Georgia Capitol on Wednesday after breaching the Capitol building in Washington, D.C.
Protestors were moving inside the first floor of Topeka's capitol rotunda, FOX4 News reported, citing eyewitnesses.
Capitol police took their place in the building and protestors are remaining peaceful at this time, according to the TV channel.
Separately, alleged militia members gathered outside the Georgia Capitol, and State Secretary Brad Raffensperger along with senior staff have been evacuated, according to Washington Post reporter Amy Gardner.
Similar protests have been seen in New Mexico, where police reportedly evacuated staff from a Statehouse building as a precaution shortly after hundreds of protestors gathered in front of the building.
Videos on social media showed that security forces also intervened to disband Trump supporters and protesters near the Capitol building in Salem, Oregon.
Meanwhile, in Denver, Colorado, Mayor Michael Hancock ordered the closure of municipal buildings.
"With the activities around the country and approximately 700 individuals downtown who have gathered at the State Capitol, out of an abundance of caution, I have instructed city agencies to close municipal buildings early," Hancock said on Twitter.
Washington, D.C. residents received emergency phone calls Wednesday warning them that Mayor Muriel Bowser has enacted a citywide curfew beginning at 6 p.m. and extending for 12 hours.
The incident happened an hour after Vice President Mike Pence announced that he rejected Trump's demand that he interfere in Congress's counting of Electoral College votes.
The largely pro forma meeting will eventually declare President-elect Joe Biden the winner of the Nov. 3 presidential contest, although it will be significantly dragged out as some Republicans in the House of Representatives and the Senate have raised objections.
The grim scenes are an unprecedented stain on the US's peaceful transfer of power.
Trump and his political allies have for months falsely alleged that the election he lost to Biden by 7 million votes was rigged, stirring emotions among his supporters with conspiracy theories that have been repeatedly rejected in court. The Justice Department also found no evidence to support his claims of widespread voter fraud.
Addressing the nation in televised remarks, President-elect Joe Biden said the riot was "an assault on the most sacred of American undertakings."
"What we are seeing is a small number of extremists dedicated to lawlessness. This is not dissent. It's disorder. It's chaos. It borders on sedition, and it must end now. I call on this mob to pull back and allow the work of democracy to go forward," he said.
Shortly after Biden went on national television, Trump posted a video message on Twitter, maintaining his false allegations while calling on his supporters "to go home now."
"We have to have peace. We have to have law and order, and we have to respect our great people and law and order. We don't want anybody hurt," said Trump.
Trump's tweet was quickly flagged by Twitter and prevented from being liked, retweeted or replied to "due to a risk of violence." His account has since been suspended for 12 hours by Twitter while Congress has reconvened after order was restored at The D.C. Capitol following the full activation of the National Guard to assist federal and local law enforcement after they were earlier overwhelmed by the pro-Trump masses.
Related posts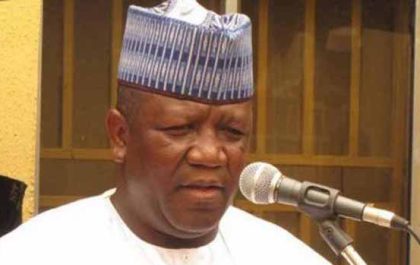 Yari vow to upturn APC choice of Senate President and Deputy
4,533 Total Views One of the frontline candidates for the President of the Senate and former Governor of Zamfara State, Senator…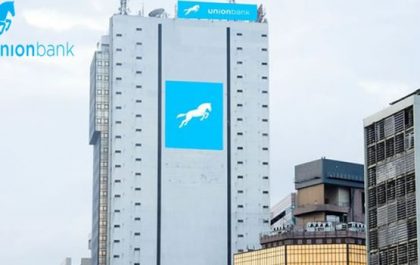 Union Bank maintains consistent success in audited report
3,654 Total Views Union Bank of Nigeria Plc Group Audited Financial Statements for the Year Ended December 31, 2022. Strong revenue…