Just one week after President Muhammadu Buhari visited the Government Girls' Science and Technical College, Dapchi were Boko haram took scores of Girls on captive, the latest reaching us now is that the girls are en route back home. In a short interview with the Senior Special Assistant to the President on Media and Publicity, Garba Shehu, confirmed this to be true and promise to give further details on the development later.
"Yes, the girls are being transported to safety. We will give details later. We thank God," the presidential spokesman said.
During the visit last Wednesday the President reassured parents of the abducted schoolgirls that the Federal Government will not rest on its oars, until their wards are safely brought back home.
The President, who was accompanied by Governor Ibrahim Gaidam of Yobe State, said he had directed full scale aerial surveillance and investigation to ensure that the girls were returned safely.
"I have read the full report of what happened in Dapchi. As I received the report, I was saddened and I am praying that God will continue to console you," he said.
Buhari also said government will ensure that the Boko Haram menace is totally brought to an end.
"Boko Haram was in control of many local councils in Borno and some parts of Yobe State before we came. Now it has resorted to using young girls for suicide missions in mosques, churches and motor parks.will not spare their members. We will ensure that Boko Haram meets its waterloo. By the will of God, I have directed the police and reinforced them, and the army and air force to keep searching until the children are returned alive," he said. Well, more details later…………….
Related posts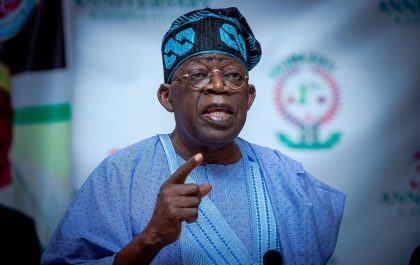 Tinubu confidence of building trillion-dollar economy leveraging on our population
President Bola Tinubu has expressed confidence that leveraging the nation's population and resources, with main focus on unleashing Nigeria's full…