Tin Can Island Command of the Nigerian Customs Service (NCS) yesterday uncovered another container suspected to contain yet another cache of arms imported from Turkey. This is coming about a week after the command intercepted a 20-foot container laden with 1,100 pump action rifles.
The container with number, CMAU189817/8 is believed to contain about 475 sets of pump-action riffles. The latest container, which was discovered during the profiling of the importer of the 1,100 pump action rifles, also found out that it belongs to the same importer.
This recent interception in Tin Can Port, is the fourth this year. On March 10, 2017, customs intercepted 661 pump action riffles and on May 23 another 440 pump action rifles were intercepted. On September 11, yet a set of pump action rifles were intercepted. The container with 661 rifles was intercepted along Apapa-Oshodi Expressway after it was duly cleared from the Tin Can Port but the other three were intercepted before they were cleared. All the items were said to have come from Turkey.
A source told Daily Sun that the rifles were concealed with small connecting pipes. "The container is owned by the same importer of the 1,100 guns. After a detailed profiling of the importer ordered by the Area Controller, it was discovered that he still has another container inside the port. So, officers were asked to fish out the container for examination. But I don't know why they are hiding the identity of the importer.
When contacted, the National Public Relations Officer of the service, Joseph Attah, said a container was suspected and it has not been examined to know what is inside.
"Let's not speculate about arms, please. A container is being suspected and examination will reveal whatever is inside," he pleaded.
On September 11, 2017, the service intercepted 1100 pump action rifles in the Port. Addressing newsmen, the Controller General of Customs (CGC), Colonel Hameed Ali said that the consignment was concealed in a container number GESU2555208 and the bill of lading falsely indicated the content to be wash-hand basins and water closets. He explained that the culprits of the previous seizures are now facing court trial and the customs officers involved have been dismissed.
The types of rifles, he said, include Jojef magnum black pump action (600 pieces), Jojef Magnum silver pump action rifles (300 pieces) and Jojef Magnum plastic single barrels hunting gun pump action rifles (200 pieces).
Ali said that what aroused the suspicion of the officers was that the container was not originally listed for examination but was positioned with other containers for the day's examination and its seal already cut and padlocked.
This action made the examination officers to immediately transfer the container to the enforcement unit where examination revealed its illicit contents. However, one officer of the service alleged to have authorised the cutting of the seal and the terminal clerk have been arrested and are undergoing investigation.
"NCS under my leadership will do all that is possible to fish out all those remotely connected to this devilish importation. (Daily Sun)
Related posts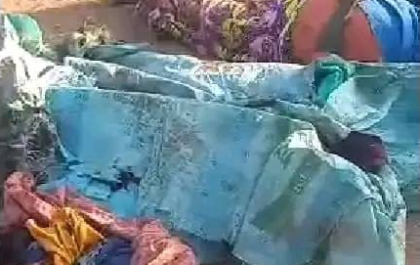 Civilian bombing Death toll in Kaduna rise to 85, NAF denies involvement
The death toll in the bombing of civilians by the Army at Tudun Biri Village in Igabi Local Government Area…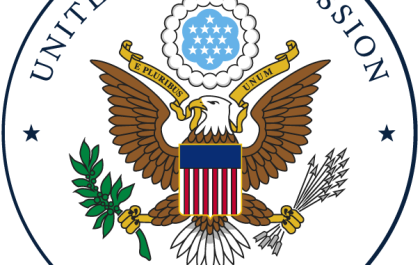 Over 150,000 Nigerians applying for US visa interviewed in 2023 — US Embassy
Chargé d'Affaires of the U.S., Embassy in Nigeria, Mr David Greene, has revealed that they have interviewed over 150,000 Nigerians…