255 Total Views
The National Complementary and Alternative Medical Association of Nigeria has urged the National Agency for Food, Drug Administration and Control to check sugary and sweetened contents in processed beverages and foods.
The President of NACAMA, Prof. Peter Katchy, made the call on Monday on the side-lines of the World Diabetes Day, with the theme: "Eyes on Diabetes''.
The NACAMA boss said that "the type of diabetes being seen today, which is also growing, is that of children of school age.
He said, "It is abnormal to see children between the ages of 16 and 25 come down with diabetes; when the disease supposed to be that of adult even if it is hereditary in nature.
"Most of our children buy these sugary and sweeten processed beverages and foods in their large quantities without knowing the implication of what they are consuming daily.
"It is the responsibility of regulatory agencies to safe-guard the lives of these Nigerians that do not know the implication of what they are consuming daily.
"NAFDAC should stand-up and fight in defence of the younger generation; if we are indeed serious to tackle childhood diabetes.
"If this growing trend is not checked; it will likely be an epidemic in the next 10 years since most schools don't even have playground for children to burn-out these glucose during play or exercise time."
Katchy, however, urged mothers to insist on balance diet; adding that having too much carbohydrate in meal is not the best.
He said, "You should eat more fruits, vegetables and take moderate quantity of food per meal.
"This would help the pancreas organ, which secretes the hormones insulin, glucagon and somatostatin that breaks down carbohydrate and sugar."
Related posts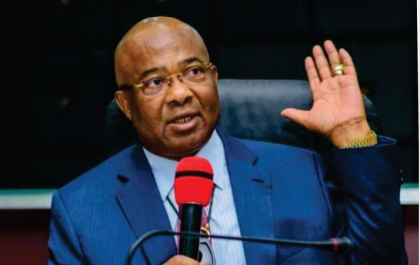 Uzodimma: Vow to bring Killers of security operatives at Ehime Mbano to book
2,409 Total Views Governor Hope Uzodimma has assured the public that those behind the Tuesday killing of security operatives at Ehime…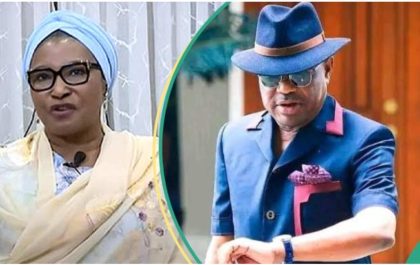 FCT Minister answerable to President alone, N'Assembly — Falana, Adegboruwa
3,318 Total Views Senior Advocates of Nigeria, Femi Falana and Ebun-Olu Adegboruwa, have waded into the dispute between the Minister of…