At last, Buhari and Fayose meets in Abuja
1001newsng
0
2 min

read

Can cat and rat exchange pleasantries? Well, that must be the silent thought of many at the council of state meeting yesterday in Abuja when President Muhammadu Buhari and Ekiti State Governor Ayodele Fayose exchange pleasantries and shook hand.
Imo State Governor Rochas Okorocha, who was looking at the two leaders from a distance, could not confirm whether it was a warm handshake or not. May be, the president and the governor merely fulfilled protocols.
The president and governor were seen in the picture, apparently beaming mechanical smiles. Fayose, who was decked in an Igbo attire, with a red cap to match, greeted the president with full respect. The president, in his blue babaringa and shagari cap, was the first to extend his hand to the governor before he replied the courtesy. Since 2015, the Ekiti governor has made himself the opposition leader. He is an ardent critic of the president. When President Buhari was on medical vacation abroad, Fayose raised the alarm, saying that his time was up. He said the Commander-In-Chief was on a life support machine. He threatened to release some pictures as proof. The pictures were never released to the media.
Fayose has also criticized the president for not fulfilling his campaign promises. On the economy, security, job creation, and security, he said there is nothing to cheer. When Fayose was celebrating his birthday a few months ago, he also frowned at the president's refusal to send a congratulatory letter to him as the leader of opposition. For a long time, the governor has shunned the Council of State meeting. Observers suggested that he was trying to avoid the president. May be. May be not.
What was going on in Fayose's mind? Was it an opportunity for him to closely examine the stamina of the President, who he thought will not survive his health challenge? How did the governor perceive the president, who presided over the long meeting? Has his impression about the president changed? Will he now sheathe his swords? Well only time could reveal both inner most thought.
Related posts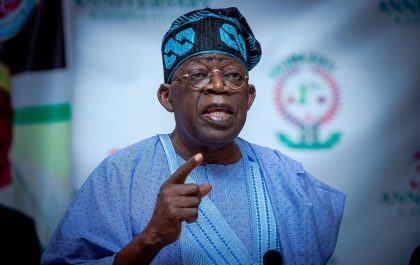 Tinubu confidence of building trillion-dollar economy leveraging on our population
President Bola Tinubu has expressed confidence that leveraging the nation's population and resources, with main focus on unleashing Nigeria's full…