220 Total Views
Vice President Yemi Osinbajo, SAN, has thanked Nigerians for their concern following the helicopter incident earlier today in Kabba, Kogi State.
The chopper carrying the Vice President had crash-landed, but everyone was safe.
Prof. Osinbajo is now in Kabba after the incident and continuing his engagements in the State, engaging the people on the Next Level plan of the Buhari administration.
"We are safe and sound. Thank you to everyone who has expressed concern, and thank you to the crew who managed the situation well. We believe that God will continue to keep us and Nigeria safe even as we go higher. We continue Next level engagements in Kabba, Kogi State," the Vice President said.
At the Obaro of Kabba's Palace, his first stop in his ongoing visit to Kogi State, Prof. Osinbajo expressed gratitude to God for the deliverance from the Chopper crash.
"We are extremely grateful to the Lord for preserving our lives from the incident that just happened. Everyone is safe and no one is maimed. God has kept us safe and alive, delivered us from death so we can do more for our people and country," Osinbajo said.
As people continue to rejoice with the VP for the narrow escape, some has also condemned the folly of the VP, medical team who could have insist on the cancellation of the of campaign in kogi, at list to ensure the total safety of the number two citizen of the country.
Why should they allow the VP to continue with his duties despite the magnitude of the crash, to the extent of even addressing a crowd? This is one question many has continue to ask themselves.
In saner climes, he won't even be allowed to stand up after being ferried to safety. He won't leave the spot until he is properly attended to.
Some injuries and ailments cannot be immediately determined after an accident, the victim would be properly examined before proceeding with his duties.
Well, Following the incident, goodwill messages have been pouring in from prominent Nigerians, including the leaders of the main opposition party – the Peoples Democratic Party (PDP).
Some of those who rejoiced with the Vice President for surviving the crash are PDP presidential candidate and former vice president, Atiku Abubakar, and Senate President Bukola Saraki.
Others are Speaker of the House of Representatives, Yakubu Dogara, and former Ekiti State governor, Ayodele Fayose.
Related posts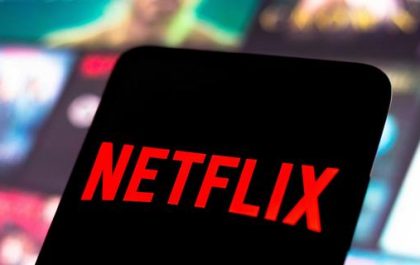 Netflix to ends password sharing to others by March
4,815 Total Views Netflix will begin blocking subscribers from sharing their account passwords with people outside of their household in the…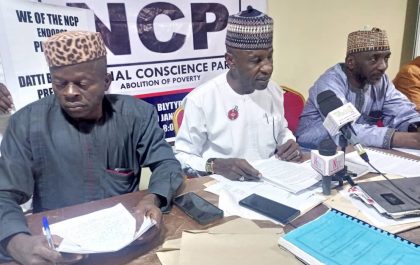 Labour party gets stronger as NCP endorse Peter Obi
4,934 Total Views National Conscience Party (NCP) has endorsed the Labour Party (LP) presidential candidate, Peter Obi, as its preferred candidate…