233 Total Views
Asiwaju Bola Ahmed Tinubu, on Tuesday, paid a surprise visit to Akure, Ondo State, calling on the warring and aggrieved factions within the party in the state to sheathe their swords and work towards a united family.
Tinubu who spoke after a peace meeting which was brokered by the APC leadership in the South west, to resolve the political difference among the various faction and groups, disclosed that all members of the party in the state had agreed to work together in the interest of the party and state.
Addressing party leaders, the former governor of Lagos state who noted that political crisis is not new in politics enjoined leaders and members of the party to come together as one so as to win the next election and every other future election.
He advised them not to destroy the house which they had built, stressing the need for all the parties and factions to maintain peace
He said: "We are leaving one thing behind. The charity that must begin at home. We want to win the next election in Ondo State and every other election. The solution is in your hands. We want to thank you for your commitment to the party"
Tinubu who was accompanied by the former Interim National Chairman of the APC, Chief Business Akande, former governors of Ogun and Ekiti states, Segun Osoba and Niyi Adebayo, arrived the Akure Airport at exactly 1:48 p.m.  and was received by Governors Rotimi Akeredolu and Kayode Fayemi of Ondo and Ekiti states respectively alongside other notable leaders.
They included the party chairman, Ade Adetimehin, former party chairman, Isaac Kekemeke, Olusola Oke, Ali Olanusi, among others.
Tinubu who held a pre-conference meeting with the two governors and a few selected party leaders was quoted to have said "APC is now one in Ondo State."
The former Chairman of the party in the state, Hon. Isaac Kekemeke, expressed satisfaction, saying all aggrieved members have agreed to sit down and find solution to the party's problem in the state.
He said: "We have agreed that we will work together and we have agreed to find a domestic solution to address our domestic problem.
"So, in a short while we will be putting ourselves together and proffer domestic solution to our domestic problem as motivated and encouraged by our National Leader.
"We have all agreed that we have offended ourselves and that the better thing to do is to forgive ourselves and make comprise the way forward and thee most important thing is to build a platform and move the party forward"
Related posts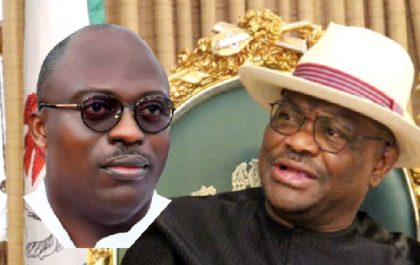 Wike's Anointed Candidate wins Rivers Election
5,068 Total Views Siminialayi Fubara of the People's Democratic Party (PDP) has been declared the winner of the Rivers State governorship…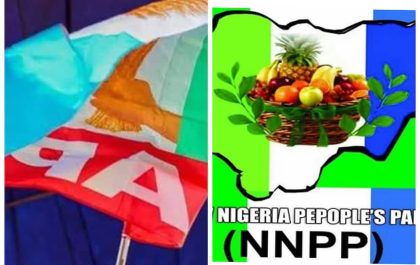 NNPP defeat APC in Kano
4,107 Total Views The Independent National Electoral Commission (INEC) has declared the candidate of New Nigerian People's Party (NNPP), Malam Abba…