APC acting like a prostitute, promising every man marriage – Uche Secondus
1001newsng
0
3 min

read
260 Total Views
Afenifere; Ohanaeze Ndigbo, PDP national Chairman Uche Secondus, and Sowore has faulted a statement credited to Vice-President Yemi Osinbajo that the victory of President Muhammadu Buhari in the 2019 presidential election would guarantee South-West Presidency in 2023.
"This is why Nigerians cannot take the APC and the Buhari Presidency's seriously any longer as we prepare for the 2019 elections.
"Speaking on behalf of President Buhari in Owerri last week, the Secretary to the Government of the Federation, Boss Mustapha, told the APC that the President would hand over the reins of power to a south-easterner, while calling on the people to support Mr President.
"Meanwhile, the Vice-President also told leaders of the South-West to support the re-election of President Buhari so as to get the Presidency in 2023."
According to the council, two principal officers of the same government cannot be fooling Nigerians with vainglorious promises all in the name of re-election.
It stated that such discordant tunes by the first and second citizens of Nigeria had exposed lack of synergy and display of double standard and doublespeak by the chieftains of a government, he alleged, had continued to display wanton desperation to hold onto power at all costs in the face of monumental failure.
It added, "How can the President be promising south-easterners the Presidency when his Vice-President is also promising the south-westerners same position in 2023, all in the name of 2019 re-election?
"This is a clear show of deceit, desperation, crass insincerity and hypocrisy of the highest order. This is a clarion call on south-easterners not to trust such carrot being dangled before them as it has become obvious that this government neither fulfils promises nor keeps any covenant. "The same government cannot promise the Igbo and Yoruba at the same time if it was sincere about the shape of politics of the 2023 presidency. This government has an uncommon reputation for deceit, lies, insincerity and hypocrisy especially when it has to do with its 2019 re-election bid."
Also, the National Chairman of the PDP, Prince Uche Secondus, accused the APC of acting like a prostitute, who he said, "is busy duping every man under the guise that she will marry all of them."
He said there was no way a party would give the same presidential ticket to two geopolitical zones in 2023, saying the APC was just being deceitful.
Secondus, said that it was unfortunate that Osinbajo could join the fray of those he described as deceitful in the name of politics.
He said, "I was astonished when I heard the Vice-President has joined the bandwagon. Why must he lie? Why would his party promise the South-East and the South-West the same position?
"Their case is like that of a deceitful prostitute, who keeps on collecting cash and other materials from different men and keeps on promising them marriage.
"The Minister of Power, Works and Housing, Babatunde Fashola, said the party would give the ticket to the South-West while the SGF, Boss Mustapha, said it was a lie. He said that the party would look at the side of the South-East. Why the contradiction just because of politics? We all know that Osinbajo is a pastor and a professor of law. It is a pity."
Related posts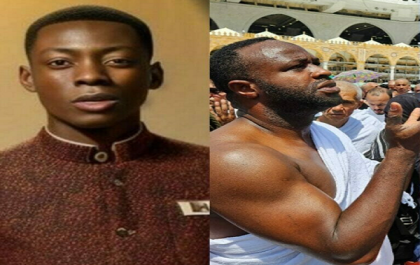 Muslim faithful yet profiting from Isese, Orisa mock Adebayo
3,386 Total Views Filmmaker Oladeinde Agbon aka Orisa has berated actor Femi Adebayo for clout chasing and feeding off from Yoruba…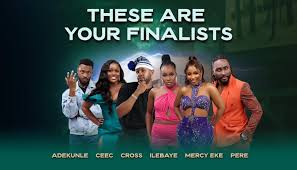 BBnaija: Meet Last Six finalists
1,612 Total Views Big Brother Naija All Stars edition has entered its ultimate week with six finalists set to have a…