239 Total Views
In view of the deplorable state of Nigeria economy and ahead of 2019 general election, prominent lawyer, Olisa Agbakoba (SAN), and other unveil of a new political group, which goes by the name "National Intervention Movement," in Abuja, on Tuesday.
The legal practitioner, who was named as the leader of the NIM's national steering committee, explained that his daughter had advised him against taking part in the 2014 conference but that he also had its doubts. He said, "But I resolved that (conflict) with Pastor Tunde Bakare by rejecting the N12.5m allowance.
"It is now clear that the 2014 confab was meant to serve President Jonathan's political interest.
"The difference between what we are doing today and what IBB did in his confab, what Abacha did in his confab what OBJ did in his own confab and what President Jonathan did in his own confab is that, they had their own political agenda.
"So, if we start from saying that Nigeria is a failing or failed state we have about 180 million people who do not take part in the political discuss.
"If we can get this political movement and get these people to make a political choice, that will be the difference."
Also speaking at the event, a labour activist, Isa Aremu, explained that it was sad that Nigeria had suffered the misfortune of having individuals who cared less about the people they were supposed to be serving at the helm of affairs. He recalled that the nation's first labour strike during the colonial era was not about workers' wages but about allowances.
According to him, it is now an irony that it will take an appeal by the President (Muhammadu Buhari) for state governors to pay workers their salaries.
Aremu said, "This is the right time for all compatriots to stand up for our nation and for those of us in organised labour to speak, we need to get political.
"There is a need for us to have a new set of governors who will regard constitutional provisions."
He said, "We deliberated on reviewing the problem of Nigeria which is more political than economic. We decided it is better to find a collective solution to the problem that we should initiate a national political movement.
"We decided to set up a National Intervention Movement we are to merge with all other formations to find this solution."
He subsequently announced the setting up of the steering committee which has Agbakoba as leader. Other members include: Donald Duke, Prof. Pat Utomi, Dr. Kemi George, Isa Aremu, Dr. Abduljalil Tafawa Balewa, Rabiu Isaiku Rabiu and Senator Abubakar Gada.
Source: Punch
Related posts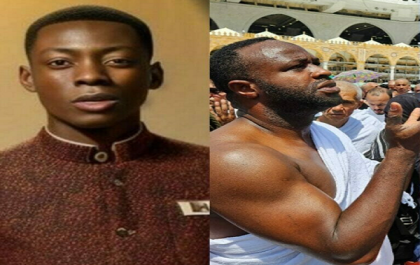 Muslim faithful yet profiting from Isese, Orisa mock Adebayo
3,665 Total Views Filmmaker Oladeinde Agbon aka Orisa has berated actor Femi Adebayo for clout chasing and feeding off from Yoruba…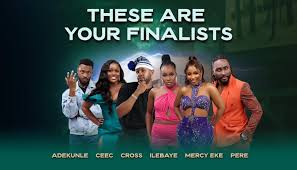 BBnaija: Meet Last Six finalists
1,891 Total Views Big Brother Naija All Stars edition has entered its ultimate week with six finalists set to have a…