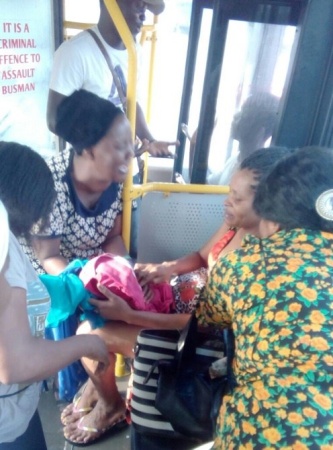 20 Total Views
In what has become a regular occurrence in city centres like Lagos State, a middle-aged woman, on Sunday evening delivered a baby girl in a long passenger bus.
The baby girl was delivered in a commercial public bus called 'TaTa' near the Ketu bus stop.
Passengers in the bus said the woman boarded the bus from Ikorodu en route to Oshodi.
A passenger said the woman ran into labour as the bus approached the Glass House bus stop after Mile 12. To deliver the baby, all male co-travellers were asked to disembark from the fully loaded bus to complete the delivery of the baby.
The woman was within a few minutes delivered of the baby girl by a female passenger on the bus and was immediately rushed by sympathisers to a nearby clinic for urgent medical attention.
The lucky mother of the baby was kept on the bus to recuperate as efforts were made to contact her husband via phone. The development attracted lots of passersby as the driver of the bus with registration number MUS 963 YE parked on the service lane of the busy road.
When the lucky mother regained enough strength, she was assisted by good samaritans to Arsons Medical Centre to join her baby for further medical attention and treatment.
Credit Daily Independent
Related posts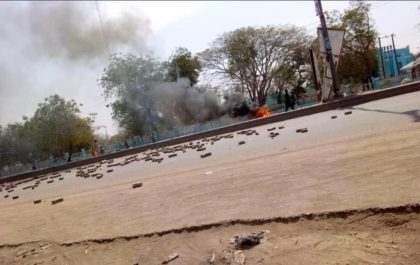 Protesting Angry youth stone helicopter as Buhari Visit kano
3,137 Total Views Some angry youths in Kano State, on Monday, hauled stones at the advance convoy of the President, Major…
Reps threatens CBN Governor with arrest over naira note extension deadline
2,561 Total Views The President Muhammadu Buhari and the House of Representatives are on collision course over the deadline for the withdrawal of…