568 Total Views
APC National Publicity Secretary Bolaji Abdullahi has come out in a strong term to denounce all spurious allegation and drama surrounding Wednesday event in Ekiti State. He said PDP's allegations was a clear indication that, Fayose is totally strange to the practice of free and fair election, more so that we do not know who is actually contesting between the Out-going Governor and Olushola.
The statement said: "We reject the claim by the Peoples Democratic Party (PDP) that policemen were drafted to Ekiti State to harass PDP supporters in Saturday's governorship election in favour of the All Progressives Congress (APC) governorship candidate, Dr. Kayode Fayemi.
"As usual with elections, extra security deployment is routine to keep the peace for credible and transparent elections.
"With PDP's claim in its press statement, it is obvious that its leadership does not have the facts of the actual events in Ekiti State or it is deliberately attempting to divert public attention from the comical performance put up by Governor Ayodele Fayose on Wednesday, which was clearly contrived to give the impression to the public that he was being persecuted.
"Somehow, Fayose has contrived to make this election about himself. But it is not. The contest is between Dr. Fayemi and the Professor that has continued to hide behind Fayose's fingers.
"What is clear to every voter in Ekiti is that to vote for this Professor is to hand Fayose a third term.
"Given their horrid experience with him, they have wisely rejected them both.
"The PDP in Ekiti has read the handwriting on the wall. They know they have lost the election. They therefore have to save their face with these wild allegations.
"The story of how Fayose used the security agencies to manipulate the last election is still fresh in the memory of the people. Unfortunately for him, he has no such opportunity this time. Winning a free and fair election is a strange territory to him and that's why he is looking stranded.
"It is therefore mischievous of PDP to continue to claim that the Police assaulted Fayose on Wednesday after Fayose himself has apologized to the Police authorities for lying against their officers.
"The ultimate decision about who governs Ekiti lies with the people of that State, which they will make on the principle of one man one vote."
Director of Media and Publicity of the Fayemi Campaign organisation Mr. Wole Olujobi, also faulted Olusola's claim that policemen assaulted Fayose on Wednesday.
He explained that Fayose's apology to the Police authorities for lying against their officers did not support the claim that the police assaulted the governor.
"It is great that security detail attached to Fayose have confessed that there was no attack on the governor.
"The security detail confessed after they were queried for dereliction of duty in the protection of their principal.
"Late last night (Wednesday), Fayose sent his aides to the police for forgiveness for lying against their officers.
"The police spokesman this evening said so, but Olusola is still misinforming Nigerians that the police assaulted Fayose, which then goes to show the quality of his Christian life that he is flaunting to aspire to lead the state.
"While the APC respected the security agencies when they asked APC to cancel its own women's rally to avoid conflict, the PDP and Governor Fayose, particularly, have themselves to blame for his shameful conduct.
Policemen yesterday vacated the gates of Ekiti State Government House which they occupied for two days.
The withdrawal succeeded in dousing the mounting tension generated by Wednesday's encounter between Governor Ayodele Fayose and the police.
The News Agency of Nigeria (NAN) reports that security agents also vacated the campaign office of the Peoples Democratic Party (PDP) governorship candidate Deputy Governor Kolapo Olusola.
It was gathered yesterday that Fayose may declare today work –free to enable civil servants to travel for Saturday's poll.
Chief Press Secretary to the Governor Idowu Adelusi told NAN that arrangements were on to allow workers to leave for their home towns since there would be restriction of human and vehicular movements tomorrow.
Related posts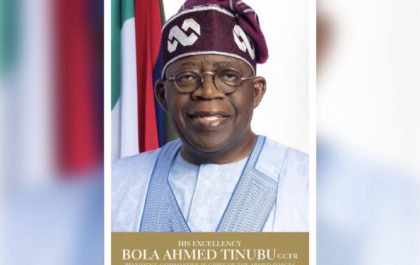 Return Nigeria to Independence/ Republican Constitution, NADECO writes Tinubu
2,347 Total Views The National Democratic Coalition (NADECO) on Tuesday wrote a letter to President Bola Tinubu, seeking Nigeria's return to…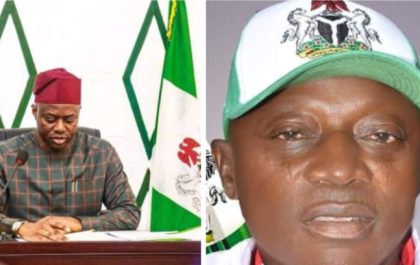 Why Seyi Makinde Sack PMS boss Auxiliary..
3,255 Total Views Following the clash of interest that ensued between the former Chairman of disciplinary committee of the Park Management…