440 Total Views
One of 2Baba's baby mamas Sumbo Ajaba finally welcomes baby boy with husband, Pastor David Adeoye, he is the general overseer of Royalty Christian Center. The couple got married in 2013 and this is their first child together.
The beautiful event planner welcomed her baby on Saturday, July 7, at Yale New Haven Hospital in the United States (US). However, the new mother never shared the picture of her baby boy until Friday, July 20. Sumbo shared a picture of her carrying her baby with the caption: "Of All the beautiful things my hands have held in 2018, the BEST by far is YOU my son.
Few days after she welcomed her baby, Sumbo shared a video of the surprise baby shower parents of Chrisland School organized for her and another pregnant woman whose child also attends the school.
She share the post with the caption: "Still can't get over this SURPRISE BABY SHOWER put together by the INCREDIBLE MOMS of CHRISLAND SCHOOLS. Here I was, putting together a shower for Hajia Edu, not knowing all that prep was for both of us. I was wondering why the committee wanted 'Incredible baby shower' on the back drop but then again 'that's what we call our babies (Class of 2017) so we got to Hajia's house and she was surprised to see us all in our all white ensemble and healthy meal to go with it.
Then we started the set up and they insisted I should sit inside with hajia since we were both expecting. Na so set up finish ooo, and I stepped out to a tiara on my head and mom to be sash across my body. 'See my opened mouth like 'what' God bless the incredible mums and God bless our incredibles too. The bond we share is beyond just being moms to our Incredibles. This particular set of moms are the best sisters and friends anyone can wish for.
Before she ended her romance with 2face, Sumbo had two sons, Nino and Zion for the singer.
Related posts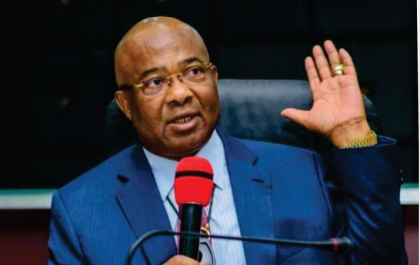 Uzodimma: Vow to bring Killers of security operatives at Ehime Mbano to book
2,079 Total Views Governor Hope Uzodimma has assured the public that those behind the Tuesday killing of security operatives at Ehime…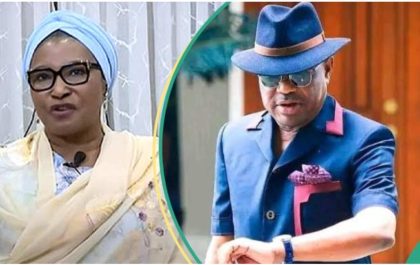 FCT Minister answerable to President alone, N'Assembly — Falana, Adegboruwa
2,988 Total Views Senior Advocates of Nigeria, Femi Falana and Ebun-Olu Adegboruwa, have waded into the dispute between the Minister of…