200 Total Views
The Trade Union Congress of Nigeria (TUC) has called on governments at all levels, employers and workers to collaborate in reorganising the economy to avoid a looming recession.
TUC's President, Mr. Quadri Olaleye, made the call in a statement on Thursday in Lagos, ahead of the Workers' Day, celebration today.
Olaleye had expressed worry over how the country would survive COVID-19 and build an economy that would keep it out of imminent recession.
 "This May Day is an unusual one; it coincides with a period the world is facing possible extinction if we are not careful.
"Distinguished comrades, the speech will not be a story telling but practical steps on how to steer the country back to shape after the elimination of coronavirus.
"Five months away from today our country will be 60 years.
"It is on that note that we came up with our theme, '60 Years of Nationhood: Insecurity, Wage Poverty and the Future of Work in Nigeria.'
"All the issues captured in our theme are critical and can define our political, economic and welfare trajectories as a people," he said.
The president highlighted the various sectors of the economy that needed attention in order to avoid recession to include health, labour, agriculture, oil and gas as well as electricity, among others.
He called for the fixing of the refineries and building of new ones, which, he said, would shield the economy from the vagaries and vicissitudes of international oil prices and politics.
Olaleye also called on governments at all levels to exploit the potential of the agricultural sector.
He added that Small and Medium Scale businesses, especially the informal sector, should also be encouraged because of the critical role it played in employment.
"We also advocate reduction of food and drug prices to enable Nigerians who survived the pandemic to recuperate well.
"Furthermore, COVID-19 pandemic met us in a state of unpreparedness.
Related posts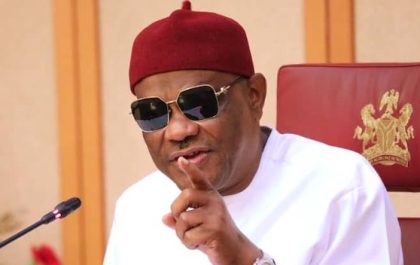 Wike replies PDP, Ortom won't appear before disciplinary committee
3,813 Total Views Governor Nyesom Wike of Rivers State has faulted the National Working Committee (NWC) of the People's Democratic Party…
APC loses Zamfara to PDP
2,813 Total Views Governor Bello Matawalle of Zamfara state has lost his seat to the opposition People's Democratic Party governorship candidate,…