199 Total Views
Despite the victory of the Peoples Democratic party in the gubernatorial election just concluded, there seem to be on going ill feeling towards some individuals whom the party felt work for themselves.
The camp of the former Vice President is said to be very angry with the governor of Sokoto State, Rt. Hon. Aminu Tambuwal, and former Kano State governor, Alhaji Musa Kwankwaso, over the votes he got from Sokoto and Kano states during the presidential election.
Associates of the former Vice President believe that the two PDP chieftains did not wholeheartedly work for Atiku's success in the presidential election because they were scheming for their own presidential ambition in 2023. The belief in Atiku's camp is that Kwankwaso and Tambuwal preferred that President Muhammadu Buhari, the presidential candidate of the All Progressives Congress (APC) won the election in the belief that he would quit the political scene after his second term while his domineering influence would vanish.
Atiku's presidency, on the other hand, they were believed to have reasoned, would eclipse their influence and their say in the PDP during the eight years he would spend in office, while their popularity would wane considerably. Atiku's camp is said to be particularly peeved by the high number of votes the PDP garnered in the two states during the governorship election as opposed to the party's poor performance in the two states during the presidential race. It would be recalled that the PDP could only muster 391,593 votes in Kano and 361,604 votes in Sokoto State during the presidential election, while the party polled a whopping 1,024,713 votes in Kano and 512,002 votes in Sokoto during the governorship race.
From the rumblings in the party, the PDP seems to be hell bent on zoning the presidential ticket to the north again in the 2023 elections.
Related posts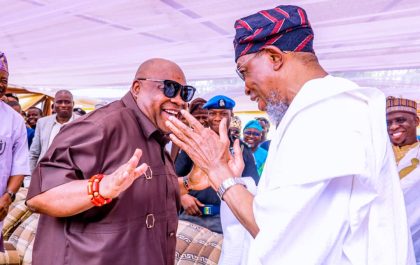 What you have started in Osun, I will complete, Adeleke assures Aregbesola in Osun
2,067 Total Views Osun Governor, Ademola Adeleke, has issued an Executive order to protect ex-Governor Rauf Aregbesola within the State The…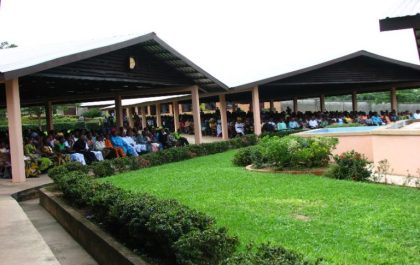 Jehovah's Witnesses set for 2 events early April
2,419 Total Views Jehovah's Witnesses during the first week of April are inviting the public to join nearly 20 million other…