Six Southwest state ready to give Amotekun bill accelerated passage
1001newsng
0
2 min

read

All is set for the commencement of Operation Amotekun, the Western Nigeria Security Network (WNSN).
The legal hurdle which is delaying its take-off will be cleared this week. Houses of Assembly in the six states – Lagos, Ogun, Oyo, Osun, Ondo and Ekiti – are expected to pass the regional security outfit's operational bill for the governors to give assent on Friday.
Ekiti State Governor Kayode Fayemi on Monday announced the decision of the governors to make the outfit operational when he received the bill's draft from Attorney-General and Commissioner for Justice Olawale Fapounda (SAN).
Operation Amotekun was launched by the governors on January 9 in Ibadan but Attorney-General of the Federation and Minister for Justice Abubakar Malami, declared the outfit illegal.
He said the Constitution has no room for a regional security outfit. He also said security is on the Exclusive list.
But the governors insisted that it was the only way for them to protect their people from kidnapping for ransom and other violent crimes.
Following Vice President Yemi Osinbajo's intervention on behalf of President Muhammadu Buhari, it was agreed that each of the states should legalize the security outfit.
Consequently, attorneys-general in the six states met to draft a bill while the speakers of Houses of Assembly agreed to give the bill accelerated passage.
Fayemi said yesterday: "My colleagues and I were still in discussion about this yesterday (on Sunday) and we have promised ourselves that this will be given the accelerated discussion in our various state executive councils this week and we also send it expeditiously to our various houses of assembly this week. Our discussions with our speakers who had been really waiting for this, some of them had been recalling other honourable members from recess in order to give this an accelerated passage in their various legislature, so that by Friday the 14th of February, the bill that hopefully would have been passed would be assented to simultaneously in the six states of the Southwest."
Related posts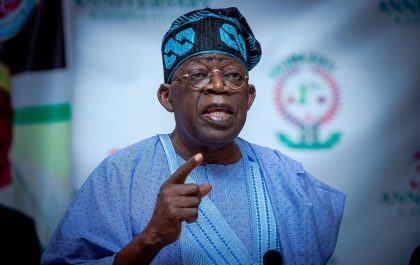 Tinubu confidence of building trillion-dollar economy leveraging on our population
President Bola Tinubu has expressed confidence that leveraging the nation's population and resources, with main focus on unleashing Nigeria's full…