CBN is on the move again to strengthen the capital base of banks so as to ensure security of deposits. The last time this exercise was done was under the oversight of former CBN governor Charles Soludo. With N25 billion in 2004 exchange rate, which was about N100/$, N25 billion, is almost about $200 million today, if you relate N25 billion at 360, you can see that it is substantially lower than $75 million. Meaning that the capitalization has weakened quite substantially, and there is a need for us to say that it is time to recapitalization.
According to the Central Bank of Nigeria (CBN) Governor Godwin Emefiele, he said this was part of a five-year agenda unfolded by the CBN boss, who said: Micro, Small and Medium Enterprises (MSMEs) will be strengthened; domestic macroeconomic and financial stability will be preserved; and a robust payments system infrastructure that will increase access to finance for Nigerians will be fostered.
Emefiele spoke in Abuja during a news briefing on his policy road map for the next five years as governor of the apex bank. He plans to pursue a program that will make the banking industry rank among the top 500 in the world.
In the CBN governor's view, the N25 billion capital base of commercial banks has weakened substantially. He said: "In the next five years, we intend to pursue a programme of recapitalising the banking industry so as to position Nigerian banks among the top 500 in the world. Banks will, therefore, be required to maintain higher level of capital, as well as liquid assets in order to reduce the impact of an economic crisis on the financial system." He recalled that the banks recapitalised from N2 billion to N25 billion.
Emefiele said: "Those efforts resulted in positioning Nigerian banks not only in Africa but also being among the top banks in the world in terms of capitalisation and also helped to increase and strengthen the banks' capacity to take on large ticket transactions and those are some of the things we badly need today.
"
"It is a policy trust, which will be discussed, at the Committee of Governors meeting and, of course, the framework for recapitalisation of Nigerian banks will be unfolded for the whole world to know.
"We will continue to improve our onsite and off-site supervision of all financial institutions, while leveraging on data analytics and our in-house experts across different sectors to improve our ability to identify potential risks to the financial system as well as risks to individual banks to help ensure that the necessary safeguards are put in place by banks and financial institutions to protect against loss of data, fraud and cyber incursions in their respective systems."
The CBN's intervention in the power sector will continuing, but the apex bank was unhappy "with the way the whole power sector arrangement is unfolding, but in the course of time, we will provide our advice as to the best ways to really tame this power issue".
Related posts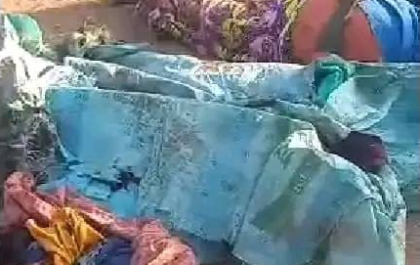 Civilian bombing Death toll in Kaduna rise to 85, NAF denies involvement
The death toll in the bombing of civilians by the Army at Tudun Biri Village in Igabi Local Government Area…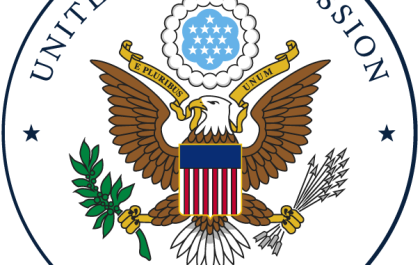 Over 150,000 Nigerians applying for US visa interviewed in 2023 — US Embassy
Chargé d'Affaires of the U.S., Embassy in Nigeria, Mr David Greene, has revealed that they have interviewed over 150,000 Nigerians…