Contrary to the purported gist from some top officials in Kano state over the dethrone of the emir, the Presidency has continued to distance self from the ordeal. In a statement, Shehu said opposition elements were spreading "politically-motivated and untrue insinuations", over Sanusi's removal.
The spokesman said: "President Buhari has no involvement whatsoever in the dethronement of HRH Muhammadu Sanusi II from the position of Emir of Kano. All such insinuations are untrue, malicious and politically-motivated.
"The President does not have a history of intervening in the affairs of any state in the country, unless the issue at hand is of national consequence. On such matters, which impinge on national security, he has a duty of involvement as the law stipulates.
"As outlined in the constitution, the appointment or removal of emirs and other traditional leaders is strictly within the jurisdiction of state governments. It is unfair and disingenuous of opposition politicians to try to link the situation in Kano State to the Federal Government and the President.
"Although a General and former Military Head of State, President Buhari, clearly understands that, under the current democratic dispensation, the government at the centre cannot read instructions or twist the arms of all or any of the 36 state governments making up the federation. They all have their powers specified under the Constitution."
Shehu hailed the people of Kano for being calm after Sanusi's dethronement.
In his own statement, Ngelale accused Kwankwaso of trying to leverage on the Sanusi saga "to advance his 2023 presidential ambition."
He said: "The former governor is underestimating the intelligence of Nigerians. He thinks they cannot see through his futile attempt to leverage on the sensitive internal political situation in Kano State to advance his own 2023 Presidential ambition.
'He wrongly calculates that he can manufacture public hostility against President Buhari and the ruling party in the state and region by saying that the President was behind the dethronement of an Emir in the State.
"He should know that such cheap tricks will not undermine the unparalleled popularity enjoyed by the President in Kano and in the region as a whole.
"Anyone who wants to be President of Nigeria should rather spend their time trying to convince Nigerians why they deserve votes instead of chasing after shadows."
Governor Abdullahi Sule in whose state, Nasarawa, Sanusi is, on Wednesday met behind closed doors with the President at Aso Villa, Abuja.
No reason was given for the meeting. But, a source hinted that the governor discussed issues pertaining to the deposed emir, Lamido Sanusi with the President.
He said that they also talked about the security situation in the state which shares a boundary with the Federal Capital Territory.
Related posts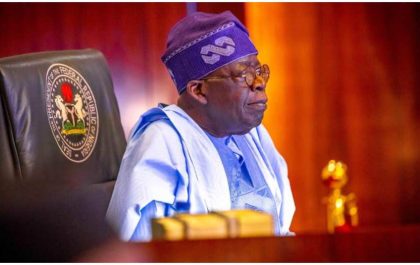 N27.5trn 2024 budget will transform Nigeria – FG
The Federal Government has assured Nigerians that the N27.5 trillion 2024 budget presented by President Bola Tinubu to the National…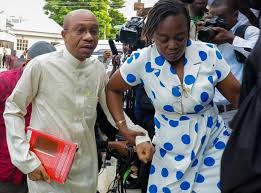 Emefiele head back to Kuje Prison, fails to perfect bail conditions
Former (CBN) Governor Godwin Emefiele has not been able to perfect the N300 million bail granted him by a High…