214 Total Views
Kidnap kingpin, Hamisu Bala, popularly known as Wadume, who escaped from the custody of the Intelligence Response Team while being taken to the state police headquarters in Jalingo, Taraba State.
He escaped when soldiers at a military check point in Taraba State rained bullets on the police vehicle taking him away after his arrest.
"It would be recalled that the Police had been on the massive manhunt for the suspect, Alhaji Hamisu Bala Wadume since 6th August, 2019 following the unfortunate incident in Ibi, Taraba State which resulted in the brutal murder of three (3) Police Officers and two (2) civilians, and injury to five (5) others, before the police launch a manhunt for him and he was re-arrested on Monday.
The Wadume saga led to a breakdown in the police-army relationship and a probe by the police, into the Defence headquarters of the army.
While the police accused soldiers of being complicit, the army said the police did not share with it the intelligence on the mission and that the killings were done in error.
In a viral video released on Tuesday, the suspect admitted that he was released from police custody by soldiers who cut off his handcuffs.
Speaking in Hausa, he said, "My name is Hamisu Bala Wadume. Police came to arrest me, when they arrested me, army chased after them and opened fire.
"From there, they (soldiers) took me to their headquarters, and cut off my handcuffs and released me. I went back to my house and police came to re-arrest me."
The statement added that Inspector-General of Police, Mohammed Adamu commended the operatives for their perseverance and painstaking efforts and expressed '"profound gratitude to all Nigerians for their unparalleled show of love and empathy to the Force and the families of the officers and patriotic civilians who paid the supreme price in the service of their fatherland.
"It is his belief that the re-arrest of the suspect, Alhaji Hamisu Bala Wadume, will no doubt, help in bringing answers to the numerous but hitherto unanswered questions touching on the incident and the larger criminal enterprise of the suspect."
Related posts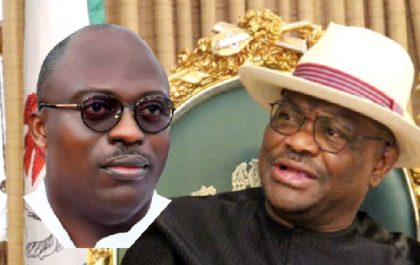 Wike's Anointed Candidate wins Rivers Election
3,645 Total Views Siminialayi Fubara of the People's Democratic Party (PDP) has been declared the winner of the Rivers State governorship…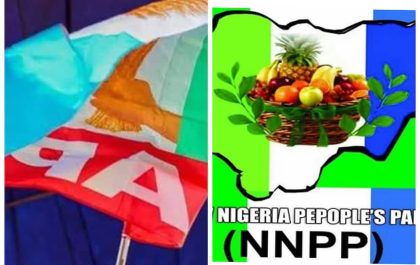 NNPP defeat APC in Kano
2,684 Total Views The Independent National Electoral Commission (INEC) has declared the candidate of New Nigerian People's Party (NNPP), Malam Abba…