225 Total Views
Chairman of Peoples Democratic Party (PDP) in Imo State Charles Ezekwem has defected to All Progressives Congress (APC).
In a letter of January 25, Ezekwem said his decision to abandon PDP followed approval by his supporters and circumstances facing his party.
The letter reads: "In view of the prevailing circumstances within my party, vis-a-vis my present standing as chairman of PDP in Imo State, and after due consultations with my family and with the approval of my supporters, I tender my resignation as chairman and member of the party in my Okigwe ward.
"I thank the people who elected me as their chairman. I sincerely regret the inconveniences the party faced. I thank the party for the support they gave me and the opportunity to serve in that capacity."
PDP has accepted Ezekwe's resignation. A statement by Publicity Secretary Damian Oparah reads: "The attention of Peoples Democratic Party in Imo State has been drawn to the resignation of the Chairman, Charles Ezekwem.
"The party accepts the resignation and notes that this is a trying time for the party and its members. We thank Ezekwem for his selfless services to the party.
"We wish Ezekwem well in his future political endeavours, and assure him that if he needs to return our umbrella will still be big enough to accommodate him."
Related posts
Oyo: Kidnapper abandon weapons, Army beret as Amotekun comb forest
2,828 Total Views The Oyo State wing of the Southwest Security Network codenamed Amotekun Corps has recovered AK-47 rifles, military camouflage…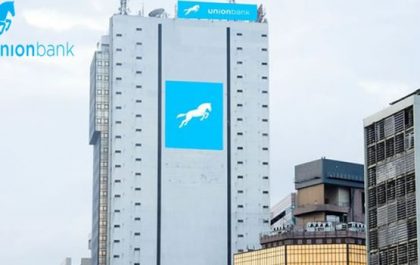 The World's Best Banks 2022: Union Bank of Nigeria Receives High Ratings in Five Euromoney Market Leaders Rankings
8,873 Total Views Lagos, Nigeria – Union Bank of Nigeria is pleased to announce that it has received high ratings in…