Contrary to the spurious and fake new circulating yesterday evening on the abandonment of Operation Amotekun by the six southwest Governors, the coast is now cleared on Thursday for the establishment of Operation Amotekun, the security network set up by Southwest governors.
Police Inspector-General Mohammed Adamu and six Southwest governors met in Lagos on Thursday on the operations of the security outfit.
The Operation Amotekun bill scaled second reading in the Houses of Assembly of all the six-south-west state. The decision on Operation Amotekun by the IG and Southwest governors was announced after the meeting at the Lagos State House, Alausa, Ikeja.
At the meeting were Governors Babajide Sanwo-Olu (Lagos) and Rotimi Akeredolu (Ondo State), who is the Chairman of the Southwest Governors' Forum.
Deputy Governors Rauf Olaniyan (Oyo); Mrs. Noimot Salako-Oyedele (Ogun); Benedict Alabi (Osun) and Chief Bisi Egbeyemi (Ekiti) represented their governors.
Other stakeholders at the meeting were commissioners of Police, attorneys-general and commissioners for justice from the six states, representatives of other security agencies, monarchs, and representatives of Community Development Committees (CDCs).
Akeredolu and IG Adamu briefed reporters at the end of the meeting. They both alluded to the need for Operation Amatekun as a community policing strategy to tackle crime in Lagos, Oyo, Ondo, Ogun, Osun and Ekiti states.
They, however, agreed that it will not be a regional outfit, but state-based.
Recalled that earlier, the Following the passage of the Western Nigeria Security Network (WNSN), codenamed Operation Amotekun on January 9 in Ibadan, the Attorney-General and Minister of Justice Abubakar Malami declared the outfit illegal.
But, after a meeting with the Federal Government, the governors agreed to 'unbundle' the regional connotation and formalize its establishments in the six states with relevant legislations.
The Ondo governor said on Thursday: "It is clear that community policing which the Nigeria police is anchoring, is one that will benefit all of us from the ward up to the state level," he said, adding that after yesterday's meeting, all stakeholders agreed to embrace community policing in its entirety.
Explaining that Operation Amotekun is not regional police, but state-based, Akeredolu said: "We have made things clear to everybody and we want all of us to know now that when we said we are having Amotekun, it is not that we are creating regional police. Amotekun is not regional police.
"Amotekun is state-based because we don't have regions in the country anyway. We only have stated; and all of us have agreed that when you have laws in your respective states backing Amotekun or any security outfit, then you can go ahead for as long as it is within the legal bound.
"So, we have come out happy; all of us have agreed and it's been a wonderful resolution of few dark areas, which we have put light into, but we can't give you full details because this is a security summit. But I can assure you that we are on the same page in respect to this."
Related posts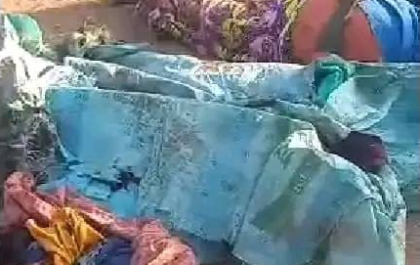 Civilian bombing Death toll in Kaduna rise to 85, NAF denies involvement
The death toll in the bombing of civilians by the Army at Tudun Biri Village in Igabi Local Government Area…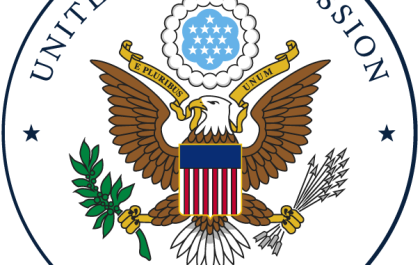 Over 150,000 Nigerians applying for US visa interviewed in 2023 — US Embassy
Chargé d'Affaires of the U.S., Embassy in Nigeria, Mr David Greene, has revealed that they have interviewed over 150,000 Nigerians…