248 Total Views
What can be described as cat and dog fight is the fight between one-time ex-governor of Edo-state also the present national chairman of the ruling party, Comrade Adams Oshiomhole and his Successor Godwin Obaseki. There as been different approach to the fight but current fiasco is the state is on the planned rally for defectors from the PDP to APC which was scheduled to hold today in Edo according to the national party chairman. But few hours ago, the Inspector-General of Police (IGP) Mohammed Adamu has ordered the suspension of the planned rally by a faction of the All Progressives Congress (APC) in Edo State to forestall any breakdown of law and order.
The IGP had earlier today granted approval for the rally scheduled to hold tomorrow, Friday, December 13, 2019 and is organized by the faction loyal to embattled APC National Chairman, Comrade Adams Oshiomhole.
However, in a letter addressed to the State Deputy Governor, Comrade Philip Shaibu, in response to the application by the State Government to suspend the rally for security reasons, the IGP directed the Commissioner of Police in Edo State to ensure that the planned rally is suspended.
The letter titled, "Re: Request to stop the purported All Progressives Congress (APC)  Rally in Benin City, Edo State", reads: "I am directed by the Inspector General of Police to convey his warmest regards and to acknowledge the receipt of Your Excellency letter ODG.134/59 of December 12, 2019, on the above-underlined subject."
The letter, dated December 12, was signed by ACP Idowu Owohunwa, Principal Staff Officer to the IGP.
Commenting on the development, Shaibu, who is acting in the absence of Governor Godwin Obaseki – currently in President Muhammadu Buhari's entourage to Egypt – said: "I had to write as the chief security officer of the state to let him know the situation in Edo State and to also inform him in line with the party's constitution, the governor is the leader of the party. "And if the governor that is the leader of the party and the party that he leads wants to do a rally in his own state and he has not authorized it and he is not aware, such rally cannot take. "Also to inform him that that national chairman suspended from the state, Comrade Adams Oshiomhole, does not have the locus to preside even an issue that concerns APC as we speak.
"So, the man that must give voice to whatever in APC in terms of governance enshrined in the Constitution is the leader of the party in the state, that is the governor.
"So I have the letter, the IG has responded to me that based on security situation that I have highlighted, that he has directed the commissioner of police to put all security in place to suspend that planned rally by these people."
Related posts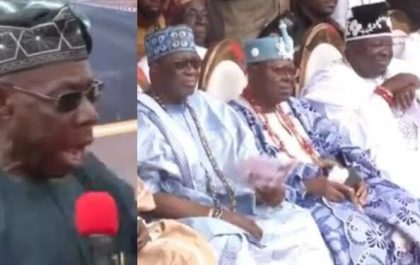 Obasanjo orders Oyo kings like a military commander, demands apology -Afenifere
4,970 Total Views Pan-Yoruba socio-political organization, Afenifere, has lashed out at former President Olusegun Obasanjo for disrespecting traditional rulers in Oyo…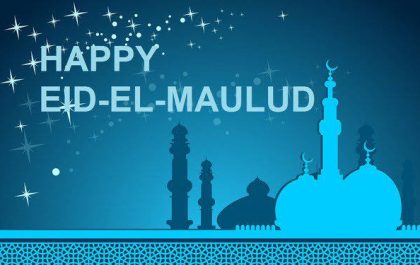 Eid-El-Maulud: Tinubu urge Muslims to Imbibe the virtues of Prophet Muhammad
7,562 Total Views President Bola Ahmed Tinubu has congratulated Muslims in Nigeria and beyond on this year's Eid-el-Maulud celebration, charging them…