Obaseki turned down as Oshiomhole rejects Christmas cows, rice gifts
1001newsng
0
2 min

read
464 Total Views
The drum of war between Edo State government under the leadership Obaseki and the National Chairman of the APC is sounding more clearer by the day as the two as failed to reconcile despite various effort the party and notable stakeholders in the state to end the rift. On Wednesday, the said All Progressives Congress (APC) National Chairman Adams Oshiomhole rejected its Christmas gifts.
Special Adviser to Governor Godwin Obaseki on Media and Communications, Crusoe Osagie, said in a statement that Oshiomhole's mother refused to accept the conventional Christmas presents for former governors.
He said messengers from the Government House were dispatched to deliver the gifts on Christmas eve but were turned back. "The messengers said they met the mother of the former governor who rejected the items, stating that her son would not accept the gifts.
"The gift items include four cows and ten bags of rice," the statement reads.
Osagie said the Christmas gifts distribution was an annual ritual by the state government which serves as an expression of love.
According to him, it was designed to further strengthen the ties between the government and the people.
Osagie said the gifts were sent to other officials, heads of security agencies, traditional rulers, religious leaders and heads of institutions of higher learning, among others.
According to the spokesman, Oshiomhole had been locked in a political tussle over the governor's policy choices.
Osagie said the governor set the political rift aside to send the gifts to Oshiomhole.
Edo APC faction loyal to Oshiomhole praised the former governor's mother for rejecting Obaseki's "poisonous rice".
Its Secretary Lawrence Okah said in a statement: "We hail Madam Oshiomhole for rejecting the rice if the story being cooked from the Edo State Government House is true.
"No responsible mother will want the enemies to kill her son. Obaseki has on several occasions threatened to ensure the removal of Oshiomhole as APC National Chairman.
"Edo State APC commends our mother who also doubles as the mother of APC in Afemai land in rejecting that poisonous gift.
"Obaseki is like the proverbial rat that will bite you and at the same time fan the wound. Enough of his deceit and rubbish.
"He should eat his rice and cow with his newfound friends in the PDP (Peoples Democratic Party) until judgment day comes."
Related posts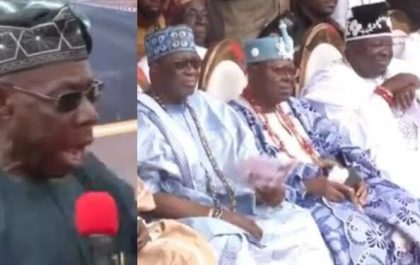 Obasanjo orders Oyo kings like a military commander, demands apology -Afenifere
5,069 Total Views Pan-Yoruba socio-political organization, Afenifere, has lashed out at former President Olusegun Obasanjo for disrespecting traditional rulers in Oyo…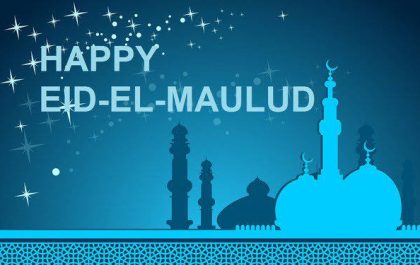 Eid-El-Maulud: Tinubu urge Muslims to Imbibe the virtues of Prophet Muhammad
7,661 Total Views President Bola Ahmed Tinubu has congratulated Muslims in Nigeria and beyond on this year's Eid-el-Maulud celebration, charging them…