An armed robber has encounter one of the dreaded local security/punishment always place a woman suspected to be unfaithful, popular known by the name Magun………meaning don't climb or Thunderbolt in English, losing his life shortly after raping the victim.
After the robbery, his eyes couldn't resist the lady nakedness, hence proceeded to rape her.
The robber, 28 years of age called Gbaga, started rolling on the floor after having forced sexual intercourse with the lady.
He later started demanding for water.
The woman ran out to seek for help but before help comes, Gbaga had given up the ghost.
Gbaga, gained entry into the woman's room and parlour self-contained apartment at Ori Okuta in Agric area of Ikorodu around 3 am in the early hours of Thursday, 27 February 2020.
One locally made pistol and charms of various sizes which the armed robber came with was recovered at the crime scene.
Related posts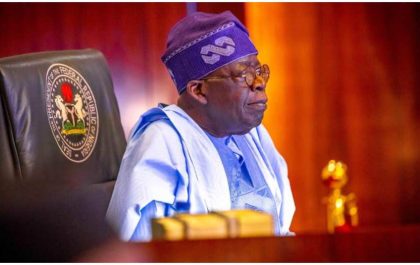 N27.5trn 2024 budget will transform Nigeria – FG
The Federal Government has assured Nigerians that the N27.5 trillion 2024 budget presented by President Bola Tinubu to the National…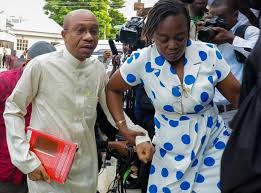 Emefiele head back to Kuje Prison, fails to perfect bail conditions
Former (CBN) Governor Godwin Emefiele has not been able to perfect the N300 million bail granted him by a High…