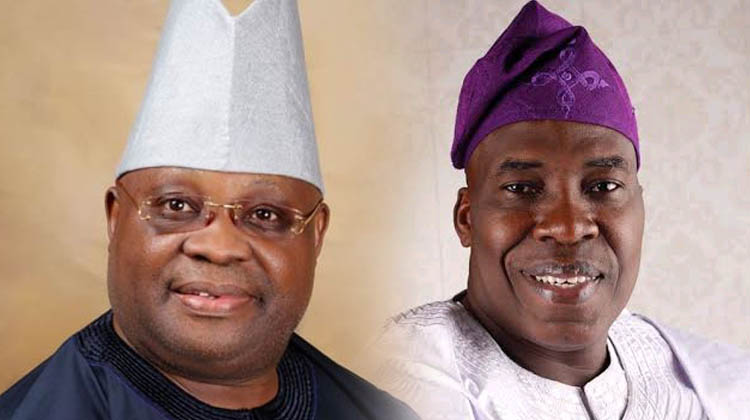 7,038 Total Views
Crisis continue to rock the PDP camp in Osun. A fresh spirited effort to resolve the crisis rocking the Osun State chapter of the People's Democratic Party (PDP) ahead of the July 16 governorship poll in the state has ended in a stalemate.
The latest peace move was at the instance of the vice-presidential candidate of the PDP and governor of Delta State, Dr Ifeanyi Okowa, on Tuesday in Abuja.  Unfortunately, only leaders of the camp loyal to Prince Dotun Babayemi sent representatives to a meeting to avert the party going into the election as a divided house. There was no representation from the camp of Senator Ademola Adeleke, whose name is listed by the Independence National Electoral Commission (INEC) as PDP candidate for the election.
Tuesday's reconciliation effort by Okowa was meant to precede the inauguration of the high-powered PDP National Campaign Council for the Osun governorship poll on Wednesday, at the national secretariat of the party.
The list of members of the 128 council included leaders of the two factions, ostensibly to appease the warring camps.
However, it is reported that only the loyalists and supporters of Senator Adeleke are leading the ongoing campaign for his bid.
At the moment, the legal tussle on the Osun PDP imbroglio is already before the Court of Appeal over the rightful candidate of the party for the election to be decided before the election.
The camps are unyielding on their individual grounds of claims in spite of the various efforts by some key stakeholders in the PDP to resolve the disputes that culminated in the conduct of parallel governorship primaries.
Nonetheless, the leaders have instructed all party faithful to vote PDP during the election and wait for further instructions if the crisis over the ticket is not resolved before the poll.
The leaders premised the directive on what two top chieftains of the party described as the fact that the election is about PDP as a platform, and not necessarily as candidates.
The source explained that the step was aimed at ensuring that the party does not lose Osun State again, where it once held sway as the ruling party.
Related posts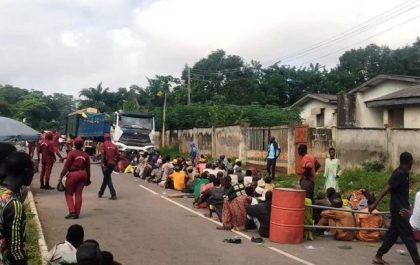 Amotekun intercepts 151 suspected concealed in Truck of rice in Ondo
6,626 Total Views Ondo State Security Network Agency, Amotekun, on Thursday, arrested 151 suspected invaders with charms and photographs of combat…
UK Govt licenses 266 Nigerian doctors in two months
6,567 Total Views The rate of brain drain in Nigeria medical sectors is becoming too alarming as more Nigeria doctors escape…