729 Total Views
A bill refers to as comic law by some member of The House of Representatives has been voted out. If the bill scale through and endorse by majority in the house, male workers will have been granted paternity leave both in private and public sector just as women too enjoys maternity leave.
During its second reading on Thursday, Edward Pwajok, a lawmaker from Plateau State argued for the bill, stating that a father's share poof parenting has increased. He said:
As father's share of parenting is on the increase, they experience similar challenges with women, such as their jobs and family duties clashing.
Making provision for maternity leave without provision for paternity leave is discriminatory against men.
Another lawmaker Nkem Uzoma-Abonta from Abia State, also said he was for the bill.
A member from Rivers State, Mr. Kingsley Chinda, held that men probably played no more role in carrying the growing foetus after putting their wives in the family way.
"The woman carried the child for nine months. The leave is for the woman, not the man," Chinda argued.
"I don't think that, of all the serious issues out there, our constituents will be happy seeing us on live television debating a bill on paternity leave," Chinda added.
The bill was later rejected in a majority voice vote.
Related posts
Fuel Subsidy remover is insensitive, NLC kicks
2,218 Total Views The Nigeria Labour Congress (NLC), on Tuesday, expressed displeasure over the pronouncement by President Bola Tinubu that the subsidy…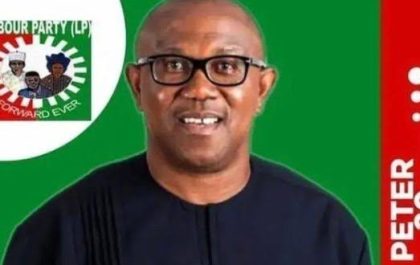 May 29: Labour Party fault Tinubu's speech, says its shallow, defective
2,228 Total Views The Labour Party (LP), has described as shallow and defective, the inaugural speech made by President Bola Ahmed…