Who will ever have thought lesson at convention pick from behavioral attribute of animals could be used to pass message about courage? Well that is not far from the expression on the faces of delegate at the last Nigerian pidgin convention held@ ota assembly ground.
Juicy pack of the day was lessons from the animal kingdom. Lion are a well know symbol of courage according to proverb 30:30. Lion gain support from their family group, so it delights the delegate to know that, as much as troubles and challenges abound in our time, we are not alone. We are been guided by two "lions" Jehovah God and his son Jesus according to Isaiah 31:4,5 & Re 5:5 respectively. So instead of been fearful to stand up to the challenges, we all need similar courage and boldness just like that of a lion.
Another animal that was highlighted is HORSE. Horse natural urge to run as been the reason why it has been used in time past for long journey and also during warfare. Similarly, training horses prepares them well enough for battle. As many will say together today life is a battle, but a soldier well prepare will endure longer in the battle, if possible, return home victorious unlike one who is not prepared.
Many will have known little or nothing about an animal called Mongooses but one of the symposiums has help many delegates to know so much about this small creature who could face a venomous snake in a faceoff battle just to protect its children. We sometime too might may feel defenseless in troublesome period, but knowing that we have a father who lovingly provides guideline and yet still ready to help has made the delegates more courageous.
Among others animal highlighted was Hummingbirds and elephant. The finally part of the program will be wrap up on Sunday Dec 23rd with a highly researched and well-illustrated video drama, of one popular bible character known as Jonah. Everyone will be warmly well come free for this last day of the 2018 convention at ota just like any others day.
Related posts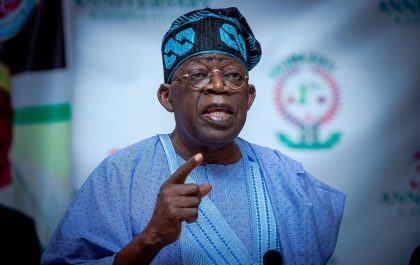 Tinubu confidence of building trillion-dollar economy leveraging on our population
President Bola Tinubu has expressed confidence that leveraging the nation's population and resources, with main focus on unleashing Nigeria's full…