IYESI CRISIS: Tipper Crush CDA Chair to death, driver, motor-boy set ablaze
1001newsng
0
3 min

read
312 Total Views
Iyesi, in the Ado-Odo/Ota Local Government Area of Ogun State on Tuesday, lived crisis live after the Chairman of the Ajowa Community Development Council, Chief Wale Edun, was crushed to death.
Edun was killed by a tipper driver while members of the community were fixing a failed portion of the road in the area.
We learnt community development associations in the area had contributed money to do palliative works on the road.
While the road repairs were ongoing, the tipper driver and his motor boys were said to have gone to deliver granite at a site and were on their way out when tragedy struck around 10 am.
Edun was supervising the repair works when he had a confrontation with the driver and was crushed to death.
The tipper driver,( a northerner, probably Hausa) who alongside two motor boys went to deliver granite at a site in the area, drove on top speed. People cautioned him as he drove in.
"But on his way back, he refused to heed the warnings and drove recklessly. The chairman was attempting to caution him when he crushed the man to death.
Another source said. Edun had wanted to collect a toll from the driver like other users, but he did not cooperate.
The source said the refusal of the driver to pay the money angered the CDC chairman, and he mounted the vehicle to stop the driver from plying the road.
The deceased's legs were said to have slipped from the vehicle as he fell and was crushed to death.
The chairman's body was split into two parts.
"Immediately, the driver jumped down from the vehicle and ran away. But some residents gave him a hot chase. They caught and injured him severely.
"The mob also injured the two motor boys and set them ablaze alongside the tipper. One was burnt beyond recognition, while the other was still breathing when the police came to disperse the mob."
"The person that was killed was an indigene and some Hausa persons in the area who saw the way their brothers were attacked by the mob, went to mobilise for a reprisal."
Officials of the Ogun State Traffic Compliance and Enforcement Corps, who rushed to the scene, were reportedly prevented from accessing the scene.
The Public Relations Officer of TRACE, Babatunde Akinbiyi, confirmed the incident.
He said, "Reports reaching us indicated that Iyesi Ota is boiling due to a fatal motor accident that killed a prominent son of the area.
"Our operatives withdrew after the situation became tenser."
The state Police Public Relations Officer, Abimbola Oyeyemi, confirmed the incident, adding that normalcy had been restored in the area.
Oyeyemi said, "The man that was killed was a prominent member of the Police Community Relations Committee and he was a CDA chairman.
"Before the police got there, the vehicle had been set ablaze and one of the occupants of the vehicle was also lynched. The police were able to rescue the second occupant and the situation has been brought under control
Related posts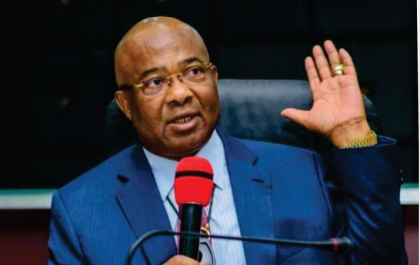 Uzodimma: Vow to bring Killers of security operatives at Ehime Mbano to book
2,334 Total Views Governor Hope Uzodimma has assured the public that those behind the Tuesday killing of security operatives at Ehime…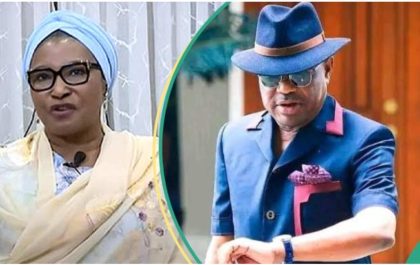 FCT Minister answerable to President alone, N'Assembly — Falana, Adegboruwa
3,243 Total Views Senior Advocates of Nigeria, Femi Falana and Ebun-Olu Adegboruwa, have waded into the dispute between the Minister of…