223 Total Views
Saturday's victory of the All Progressives Congress (APC) candidate Kayode Fayemi came from a combination of factors and the performance of key party leaders in their strongholds.
The Independent National Electoral Commission (INEC) declared Fayemi winner with 197, 459 votes. His closest rival, Prof. Kolapo Olusola of the Peoples Democratic Party (PDP) scored 178, 459 votes.
Fayemi won in 12 of the 16 local government areas. Olusola won in four.
In the four local governments, Olusola edged Fayemi with the highest number of over 5,000 votes in his hometown Ikere, but the over 5,000 margin with which Fayemi won in Ise/Orun Local Government cancelled that out.
Ise/Orun is the home local government of former PDP National Publicity Secretary Dayo Adeyeye, who defected to the APC after the PDP primary.
Fayemi's victory reverberated in the local government areas, leaving many PDP casualties in its wake.
The biggest casualty among the PDP leading lights is outgoing Governor Ayo Fayose who was defeated in his Irepodun/Local Government Area.
APC polled 13, 869 in Irepodun/Ifelodun, which is also the local government of origin of the first elected governor of Ekiti State,
Chief Adeniyi Adebayo. PDP scored 11,456.
Other losers in Irepodun/Ifelodun are two House of Assembly members, Mr. Posi Omodara (Constituency 1), Mr. Sanya Aladeyelu (Constituency 2) and Local Government Chairman and Association of Local Governments of Nigeria (ALGON) boss Mr. Dapo Olagunju.
The two senators and five House of Representatives members still with Fayose kissed the dust in their local government areas.
The Senator representing Ekiti South, Senate Deputy Minority Leader Mrs. Biodun Olujimi, lost her Ekiti East local government to the APC.
APC garnered 12, 778 in Ekiti East, leaving PDP with 11, 564. Other losers in the council area are two members of the Ekiti State House of Assembly, Mr. Ojo Ade Fajana (Ekiti East 1) and Mr. Dare Pelemo (Ekiti East 2).
House of Representatives members in Ekiti South, Akin Awodumila and Segun Adekola lost in Gbonyin and Ekiti Southwest where they hail from.
Senator Duro Faseyi (Ekiti North) lost his Ilejemeje Local
Government to APC. Two Reps, Thaddeus Aina and Kehinde Agboola, lost in Ido/Osi and Ikole council areas.
Another big casualty is Speaker of the House of Assembly Mr. Kola Oluwawole, who lost his Moba Local Government Area to APC, alongside the lawmaker for Moba 2, Mr. Badejo Anifowose.
Deputy Speaker, Sina Anifowose, also lost his Ekiti West Local Government to APC, the same fate that befell former House of Reps member and Commissioner for Agriculture Mr. Kehinde Odebunmi.
Secretary to the State Government Dr. Modupe Alade, was defeated in Ido/Osi Local Government Area.
Several commissioners and local government chairmen could not deliver their council areas in the APC hurricane that has confounded political pundits.
The defection of Senator Fatima Raji-Rasaki and some House of Representatives and House of Assembly members also played a role in improving the fortunes of the APC in the election.
Fayemi's running mate and Deputy Governor-elect Bisi Egbeyemi is highly influential in Ado, which shored up the votes in the state capital, where he had been a council chairman.
For the PDP, it is believed that the outgoing ruling party suffered some internal sabotage from senior members who did not believe in Olusola's candidature.
There was no opportunity to manipulate the election unlike in the past.
Besides, APC members approached the election with full confidence and were effective in their mobilisation.
The APC's post-primary reconciliation was successful. Nobody defected. All the party's leading lights were on the same page, unlike in the PDP where some key members defected to the APC.
The grinding poverty in the state, where workers have not been paid for at least six months, was a major factor. Many felt insulted by the payment of N3,000 into their accounts. "The suffering must end," some civil servants were quoted as saying on the queues.
Related posts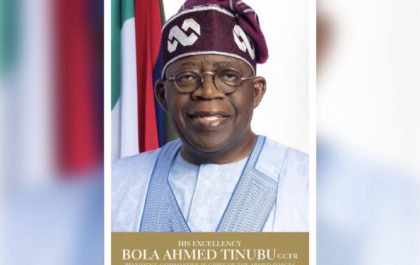 Return Nigeria to Independence/ Republican Constitution, NADECO writes Tinubu
2,901 Total Views The National Democratic Coalition (NADECO) on Tuesday wrote a letter to President Bola Tinubu, seeking Nigeria's return to…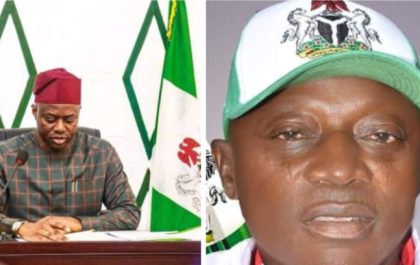 Why Seyi Makinde Sack PMS boss Auxiliary..
3,809 Total Views Following the clash of interest that ensued between the former Chairman of disciplinary committee of the Park Management…