193 Total Views
Ahead of November 16 governorship elections in Kogi and Bayelsa states, chairman of the Independent National Electoral Commission (INEC), Professor Mahmoud Yakubu said his Commission was determined that the process is free, fair and credible just as he described the two states as very volatile for the electoral process.
The INEC chairman made the disclosure on Wednesday in Abuja at the quarterly meeting between his Commission and media organizations.
To inspire the confidence of stakeholders in INEC fidelity to a transparent election in the two states, Professor Yakubu said he has since opened discussions with political stakeholders to update them on his Commission preparations and equally take contributions from them to ensure the success of the elections fixed for November 16.
He further revealed that another round of stakeholder's meetings has been fixed for November 7 and 11 respectively in Yenagoa and Lokoja, the Bayelsa and Kogi state capitals.
He said: "Given the volatile nature of politics and elections in Bayelsa and Kogi states, the Commission decided to engage with stakeholders early and continuously. In addition to several focused engagements, we had major stakeholder meetings in the two states.
"We plan another engagement with stakeholders in Yenagoa on 7th November 2019 and in Lokoja on 11th November 2019. Our objective is to speak early and continuously with all stakeholders and to hear from them what the additional steps we need to take in order to ensure peaceful campaign, election day activities, collation of results and declaration of results."
Professor Yakubu, who said all non-sensitive materials for the elections have been delivered to Bayelsa and Kogi states and have been appropriately batched in line with the Commission's plans, also restated his Commission resolve to ensure that the elections were violence-free. He told newsmen at the briefing that he was determined to walk his talks in countering politicians plot to induce voters on the day of elections.
"We have already engaged with the security agencies to ensure unimpeded access to voting locations and collation centers for accredited media organizations in addition to adequate protection for all, including election officials and the voters. We also agreed that the rules of engagement for security officials on election duty should be reprinted and made available to the security personnel and stakeholders.
"The Commission is similarly concerned about possible voter harassment, inducement (including vote-buying) and other sundry violations of the Electoral Act. I must re-emphasize that voters are not allowed to carry their mobile phones or any photographic devices into the voting cubicles on election day. We are going to deepen our collaboration with the EFCC and ICPC. The two agencies will continue to keep their eyes on the movement of cash during the electioneering campaigns and on election day with the aim of inducing voters."
The INEC chairman promised accredited journalists unimpeded access to polling booths and collations centres but pleaded for accurate and balanced reporting, devoid of sensationalism.
"As we move closer to the Bayelsa and Kogi governorship elections, the Commission will once again accredit media organizations to report from the two states. As usual, we will be available to address any challenges you may encounter in the field in the course of your coverage of the elections.
"Let me also appeal to the media for accurate, objective and professional reporting of the elections. While INEC does not believe in censorship, it is our collective responsibility to combat fake news. The best antidote to fake news is more openness and transparency. We are open to verification of information either through our state offices or the national headquarters of the Commission."
National President of the Nigerian Union of Journalists, (NUJ) Chris Isiguzo, represented by the former chairman, NUJ, Federal Capital Capital Territory, Amos Dunia, commended INEC for its diligence to free electoral process. He, however, pleaded with the INEC chairman to use his good office to ensure that security agencies did not molest or frustrate journalists that would be deployed to cover the November elections.
Source: Tribuneonline
Related posts
Oyo: Kidnapper abandon weapons, Army beret as Amotekun comb forest
7,457 Total Views The Oyo State wing of the Southwest Security Network codenamed Amotekun Corps has recovered AK-47 rifles, military camouflage…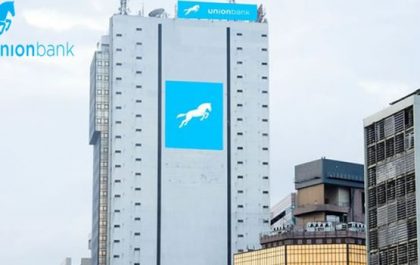 The World's Best Banks 2022: Union Bank of Nigeria Receives High Ratings in Five Euromoney Market Leaders Rankings
13,502 Total Views Lagos, Nigeria – Union Bank of Nigeria is pleased to announce that it has received high ratings in…