270 Total Views
Ogun State Governor, At the event held in Ilaro, Yewa South Local Government Area, the governor as promised to revisit and revive the abandoned Gateway Hotel, Ota, whose occasioning was terminated by the Amosun Administration.
The meeting, attended by traditional, religious and political leaders as well as representatives of market associations, professional bodies, civil society organizations and student unions, was held to harness the contributions of citizens across all critical sectors for the 2020 budget. Recall, that gateway hotel Ota, use to be relaxation and cinema hub to both Lagosian and Ogun state people for a very longtime time but total abandonment by the Gbenga Daniel administration. Its was at the verge of been sold out completely before new administration took over and halt the process, although left still, in a deplorable state.
The hotel is located at border between Lagos and Ogun, a highly lucrative and strategic place for business, most especially now with the recently built shopping mall De Palms (shoprite) just besides.
Abiodun vowed not to allow the resources of the state used for capital projects to be frittered away under any guise.
He also said one of the model schools built in Ilaro by his predecessor, Senator Ibikunle Amosun, will be demolished for allegedly being structurally defective.
Abiodun, who dropped the hint at the Ogun West senatorial district town hall meeting on 2020 budget, however, assured that the school would be reconstructed.
He assured the gathering that his administration will replace the structurally defective model school in Ilaro with a standard facility to serve as technical and vocational education training centre.
Related posts
Fuel Subsidy remover is insensitive, NLC kicks
2,426 Total Views The Nigeria Labour Congress (NLC), on Tuesday, expressed displeasure over the pronouncement by President Bola Tinubu that the subsidy…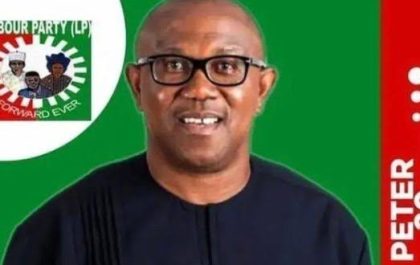 May 29: Labour Party fault Tinubu's speech, says its shallow, defective
2,436 Total Views The Labour Party (LP), has described as shallow and defective, the inaugural speech made by President Bola Ahmed…