224 Total Views
Will Nigeria regain is lost glory and be among the terrorist free country again? That must be the trails of questions perturbing minds of many today. A report recently flash in about a suicide bomber riding a bicycle with explosive devices strapped to his body killing three people when he detonated himself in a crowded suburb of Nigeria's northeast city of Maiduguri.
Borno State police spokesman Joseph Kwaji said, at least 17 others were injured by the explosion on Monday night. He said the three killed were civilian defense force members, known as Civilian JTF, on night duty. The dead and injured were taken to University of Maiduguri Teaching Hospital.
Maiduguri's Muna Garage suburb has been attacked more than 30 times by suicide bombers, killing more than 100 since 2016.
Recall that the deadly Islamic extremist group call Boko Haram has been estimated to have killed more than 20,000 in less than eight year of their operation many of which occur in and within Maiduguri.
Related posts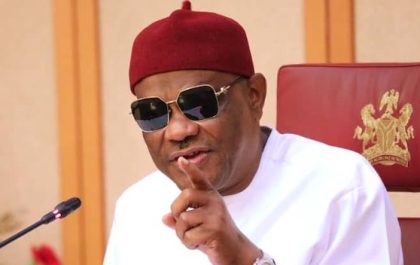 PDP waste N12.5bn in two months — Wike
4,175 Total Views Governor Nyesom Wike of Rivers State, on Wednesday, accused the People's Democratic Party, (PDP's) leadership of squandering N12.5…
Nigerian Army under-go massive shake-up ahead of May 29 hand-over
4,289 Total Views In a major shake-up, the Nigerian Army has redeployed 75 of its senior officers. But the redeployment will…