411 Total Views
The Court of Appeal in Abuja has declared the detention of former National Security Adviser (NSA), Col. Sambo Dasuki since December 29, 2015, by the Department of State Security (DSS) as illegal, unlawful and unconstitutional and ordered his release on conditional bail.
The appellate court held that the DSS and its Director-General acted outside their constitutional powers on the long period of the detention of a Nigerian citizen and imposed a fine of N5 million on them to be paid to Dasuki as compensation for breach of his fundamental right.
In a unanimous judgment of a 3-man panel of Justices of the court led by Justice Tinuade Akomolafe-Wilson, the court held that the fundamental right of the ex-NSA had been brutally breached by the prolonged detention without trial in any fresh charge or investigation, contrary to the provisions of the 1999 constitution.
In the bail condition granted by Justice Komolafe each of the sureties shall furnish evidence of ownership of property in the Federal Capital Territory worth N100 million, the court held. Also produce two recent passport size photographs in addition to deposing to affidavit of means.
The court also ordered that the international passport of the ex-NSA shall remain with the Deputy Chief Register of the high court for the time being.
A federal high court Judge Ijeoma Ojukwu had on July 2 2018, admitted Dasuki to bail on conditions the NSA complained to be too harsh and stringent for him and his family to perfect, especially deposit of N100 million to the high court registrar by his sureties before he can be released on bail.
The appeal court Justices set aside the harsh and stringent bail conditions of the judge for being outlandish and replaced them with the fresh ones.
The court commended the findings of facts by the judge that Dasuki had been dehumanized by his prolonged detention but disagreed with her on the refusal to award damages as compensation to assuage the injuries inflicted on the ex NSA.
The Appeal Court, therefore, ordered that Dasuki must be allowed to go home on bail upon his perfection of the fresh bail conditions.
The judgment was endorsed by Justice Peter Olabisi Ige and Justice Emmanuel Akomaye Agim.
Source: Tribuneonlineng
Related posts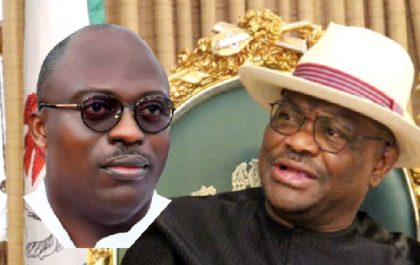 Wike's Anointed Candidate wins Rivers Election
3,597 Total Views Siminialayi Fubara of the People's Democratic Party (PDP) has been declared the winner of the Rivers State governorship…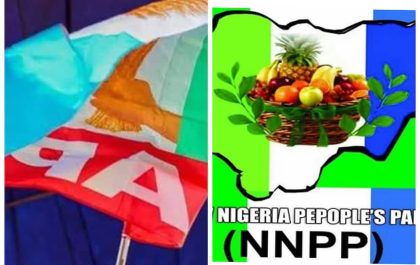 NNPP defeat APC in Kano
2,636 Total Views The Independent National Electoral Commission (INEC) has declared the candidate of New Nigerian People's Party (NNPP), Malam Abba…