216 Total Views
Few hours after president Jacob Zuma voluntarily resign as the president, after threat from ANC to pull vote of no confidence against him as a result of gross allegation bordering on corruption and abuse of power. Some stake holders within the state has call on the governor to pull down the statue of the former president but the vocal governor has waste no time in addressing the issue, he has insisted he will not pull down the statue of former President of South Africa, Jacob Zuma, who resigned in the heat of corruption allegation.
Okorocha in a statement signed by his Chief Press Secretary, Mr. Sam Onwuemeodo, said, "on the Jacob Zuma's Statue in Owerri and the resignation of the man few days ago as President of South Africa, the statue will not be pulled down. The statue was erected when the man was a sitting president. We should also be keen in his life story".
The statement continued that "for instance, a man who didn't receive any formal education but rose to play a major role in the freedom of his people and also became president of one of the leading African nations calls for sober reflection. He also resigned honorably. And after his coming to Imo where he spoke against the killings of Nigerians in South Africa, the situation came under control to a large extent. Zuma came to Imo to partner Rochas Foundation College for Africa. He didn't come for politics. And even after his departure as President, he would still go ahead to make his contributions to the education of the less privileged children in Africa".
It added further that, "and whatever Okorocha has done in Imo, he has done so for the good of the people. Okorocha's achievements in Imo are unequalled, and have exceeded the achievements of all those before him put together. This has continued to be our usual claim and nobody has challenged us on this claim including ex-governors of the State still alive. Our achievements will speak for us in 2019. Our achievements will be our electoral talisman in 2019.
"Imo people have seen our monumental achievements and have also read criticisms against us. But seeing they say, is believing and not reading".
Related posts
Fuel Subsidy remover is insensitive, NLC kicks
2,433 Total Views The Nigeria Labour Congress (NLC), on Tuesday, expressed displeasure over the pronouncement by President Bola Tinubu that the subsidy…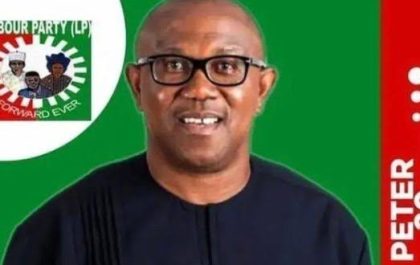 May 29: Labour Party fault Tinubu's speech, says its shallow, defective
2,443 Total Views The Labour Party (LP), has described as shallow and defective, the inaugural speech made by President Bola Ahmed…