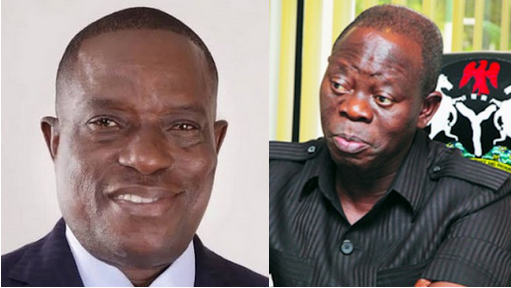 Barely 24hours Ajimobi was announce as the acting national chairman of the ruling party APC after the court of appeal uphold the suspension of Comrade Adam Oshiomhole as the national chairman, the Deputy to the national chairman as taken over the position., dismissing Ajimobi.
He promptly annulled the results of the recent Edo State governorship screening exercise that controversially disqualified Governor Godwin Obaseki, leading to his resignation from the party along with his deputy, Comrade Philip Shaibu.
Giadom struck barely hours after the APC National Working Committee (NWC) named Deputy National Chairman (South) and former Oyo State Governor, Senator Abiola Ajimobi, as the interim national chairman.
The action followed the Court of Appeal's upholding of the suspension of the party's National Chairman, Comrade Adams Oshiomhole.
However, Giadom promptly rejected Ajimoi's appointment. He said late last night via a statement signed by his Counsel, Chief Wole Afolabi: "Our attention has been drawn to a Statement purportedly issued by the Publicity Secretary of the APC to the effect that Senator Abiola Ajumobi is to act as the National Chairman of APC following the suspension from office of Comrade Adams Oshiomhole by the Court of Appeal.
"We wish to state that the statement must have been issued in complete ignorance of the order of the FCT High Court issued on 16th of March, 2020, by Hon. Justice S.U Bature in Suit No. FCT/HC/M/6447/2020 to the effect that Chief Victor Giadom is to act as the National Chairman of the party due to the suspension of Adams Oshiomhole as the National Chairman.
"The order was given the same day that the Court of Appeal earlier gave Oshiomhole a temporary respite by staying the execution of the said order suspending Oshiomhole. Now that the Court of Appeal has affirmed the order of suspension, it is only proper that the Order recognizing Chief Victor Giadom is implemented.
"Consequently, we have written to all law-enforcement agencies to implement the said order and any one who attempts to parade himself/herself other than Chief Victor Giadom as the Acting Chairman of the APC would be facing contempt of court proceedings.
Related posts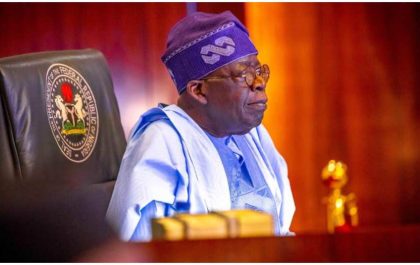 N27.5trn 2024 budget will transform Nigeria – FG
The Federal Government has assured Nigerians that the N27.5 trillion 2024 budget presented by President Bola Tinubu to the National…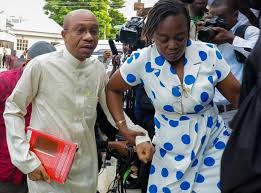 Emefiele head back to Kuje Prison, fails to perfect bail conditions
Former (CBN) Governor Godwin Emefiele has not been able to perfect the N300 million bail granted him by a High…