142 Total Views
The All Progressives Congress (APC) presidential candidate, Muhammadu Buhari, has claimed landslide victories in Katsina, Niger, Kano and Yobe, while winning with slimmer margins in Kaduna and Sokoto.
He polled 1,232,133 votes in Katsina, his home state in Saturday's presidential election. Prof. Fatima Mukhtar, the State Collation Officer said Buhari defeated Atiku Abubakar of the People's Democratic Party who got 308,056 votes.
The News Agency of Nigeria (NAN) reports that Buhari won in all the 34 local government areas of the state with a wide margin. However, the number of votes recorded by Buhari is about 100,000 fewer than the 1,345,441 he got in 2015, when he ran against former President Goodluck Jonathan. The state has a total of 3.2 million registered voters, but only 1,628,865 voters were accredited during the election, Mukhtar said. The total votes cast was 1,619,186 and 63,712 votes were rejected.
The President also has defeated his closest opponent of the People's Democratic Party (PDP), Alhaji Atiku Abubakar in Kano State with over 1,073,175m votes. The Collation Officer for the Presidential election in Kano, Prof. Magaji Garba, who is the vice-Chancellor, Federal University, Gusau, Zamfara State announced this at the early hours of Tuesday, following the collation of the result from across 44 Local Government Areas (LGAs) of the state.
According to him, APC Presidential candidate has scored 1.464,768m, beating the PDP candidate who warned 391,593 votes. He added that, "the total registered voters in the state stood 5.391,581m, while total accredited Voters is 2,006,410m.
Garba explained that the total votes cast during the election on Saturday is 1,964,751m and the total Valid box stood at 1.891,134m, while the total rejected votes is 73,617.
Related posts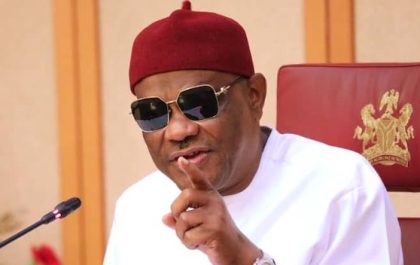 Wike allegedly threaten bans on Atiku Campaign in Rivers
5,489 Total Views The crisis between the Rivers State Governor, Nyesom Wike, and the presidential candidate of Peoples Democratic Party (PDP),…
APC NWC Fix Sept 28 to commence Presidential campaign
4,698 Total Views FOLLOWING a change in plan, the All-Progressives Congress (APC) has announced plans to commence its presidential campaign on…