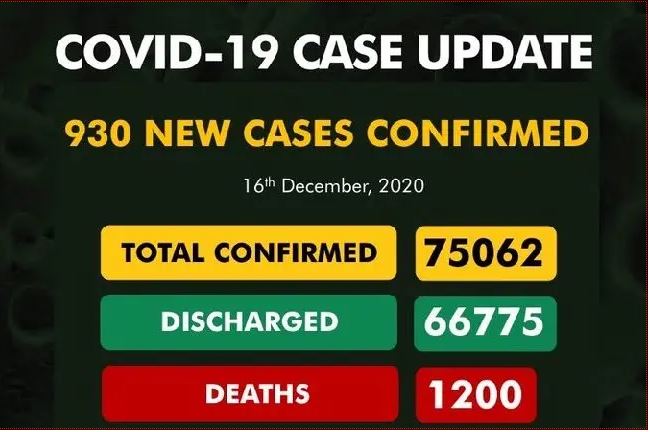 395 Total Views
Many are beginning to get agitated over the sudden shoot up in the number of COVID-19 infection cases. Just last night, the Nigeria Centre for Disease Control (NCDC) has recorded 930 new cases of COVID-19, bringing the total number of infections in the country to 75,062.
The NCDC disclosed this on its official Twitter handle on Wednesday.
"On the 16th of December 2020, 930 new confirmed cases were recorded in Nigeria.
"Till date, 75062 cases have been confirmed, 66775 cases have been discharged and 1200 deaths have been recorded in 36 states and the Federal Capital Territory
"The 930 new cases are reported from 22 states- Lagos (279), FCT (179), Plateau (62), Kaduna (54), Kano (52), Katsina (52), Imo (42), Jigawa (42), Rivers (38), Kwara (30), Nasarawa (19), Yobe (15), Ogun (13), Borno (10), Oyo (9), Niger (9), Ebonyi (6), Bauchi (6), Edo (5), Taraba (4), Sokoto (2) and Cross River (2)," the NCDC said.
Related posts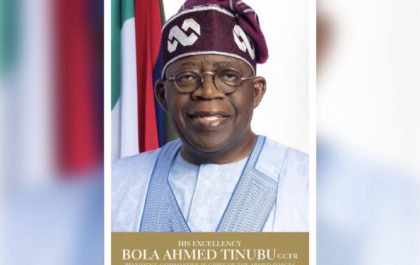 Return Nigeria to Independence/ Republican Constitution, NADECO writes Tinubu
2,849 Total Views The National Democratic Coalition (NADECO) on Tuesday wrote a letter to President Bola Tinubu, seeking Nigeria's return to…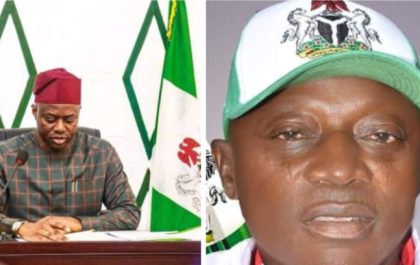 Why Seyi Makinde Sack PMS boss Auxiliary..
3,757 Total Views Following the clash of interest that ensued between the former Chairman of disciplinary committee of the Park Management…