407 Total Views
The Independent National Electoral Commission (INEC), Ogun State, in the early hours of Monday,, declared the governorship candidate of the All Progressives Congress (APC), Prince Dapo Abiodun,, as the winner of the March 9 governorship election.
The State Returning Officer and Vice Chancellor, University of Ibadan, Professor Idowu Olayinka, announced Abiodun as the state governor-elect, at the State Collation Centre of INEC at Magbon, Abeokuta,having polled 241,670 in the election.
Abiodun was closely followed by the APM candidate, Hon. Adekunle Akinlade who scored 222,153 votes. The margin lead between the scores of APC and APM was 19,517.
The ADC candidate, Prince Gboyega Nasir Isiaka polled 110,422 votes and won in Imeko-Afon and Egbado South local government areas while Prince Buruji Kashamu of PDP scored 70,290 votes and won only in his council area, Ijebu North. In the breakdown analysis, APC won in 11 local government while APM won in six local government areas.
The state had 2,375,003 as the total number of registered voters. The total valid vote cast in the election according to Olayinka was put at 680,947 while 701,916 represented the total valid votes cast and 7100 as total cancelled votes. The total number of rejected votes was 20,969.
Breakdown of governorship election result from the 20 LG areas
Ijebu-Ode LG
APC-13,234
APM-4,401
PDP-7,289
ADC-349
Winner -APC
Odogbolu LG
APC-12,529
APM-7,516
PDP-3,418
ADC-1,001
Winner -APC
Odeda LG
APC- 8,030
APM-6,454
PDP- 1,041
ADC-4,327
Winner -APC
Ijebu North-East LG
APC-7268
APM-2785
PDP-3482
ADC-541
Winner -APC
Ewekoro LG
APC-6,492
APM-7,588
PDP-1,418
ADC-3,241
Winner -APM
Sagamu LG
APC-23,737
APM-14,469
PDP-4,415
ADC-2486
Winner APC
Abeokuta South
APC-19,414
APM-18,767
PDP-1,770
ADC-13,572
Winner APC
Ijebu East LG
APC -10,726
APM-5,147
PDP-5296
ADC-574
Winner-APC
Ado-Odo /Ota
APC-24,838
APM-27,859
PDP-3575
ADC-12699
Winner -APM
Remo North LG
APC- 7,437
APM-4,987
PDP-930
ADC-947
Winner -APC
Ogunwaterside LG
APC-8757
APM-5803
PDP-3211
ADC-497
Winner -APC
Abeokuta North LG
APC-12, 130
APM-16, 780
PDP-951
ADC-10, 453
Winner APM
Imeko-Afon LG
APC-2657
APM-7401
PDP -529
ADC-15, 272
Winner ADC
Ikenne LG
APC-15, 109
APM-6, 553
PDP-1040
ADC-653
Winner APC
Egbado South LG
APC-8804
APM-13622
PDP-1721
ADC-9935
Winner APM
Egbado North LG
APC-7742
APM-12208
PDP-1590
ADC-17, 046
Winner ADC
IPOKIA LG
APC-12890
APM-26419
PDP-1846
ADC-3334
Winner APM
IJEBU NORTH LG
APC-10574
APM-7477
PDP-21851
ADC-1189
Winner PDP
IFO LG
APC-15642
APM-17614
PDP-2684
ADC-7260
Winner APM
Related posts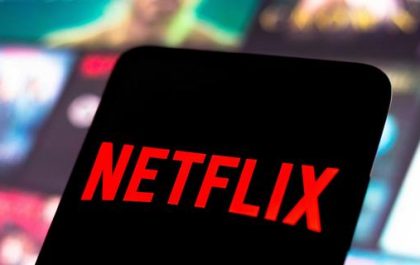 Netflix to ends password sharing to others by March
3,711 Total Views Netflix will begin blocking subscribers from sharing their account passwords with people outside of their household in the…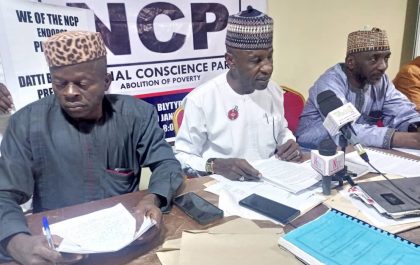 Labour party gets stronger as NCP endorse Peter Obi
3,830 Total Views National Conscience Party (NCP) has endorsed the Labour Party (LP) presidential candidate, Peter Obi, as its preferred candidate…