362 Total Views
The Police Command Division in charge of the Former PDP Chairman son death in FCT Abuja has obtained CCTV footage showing the last moments of Bilyaminu Bello, who was allegedly killed by his wife, Maryam Sanda.
It was gathered that, Bello was stabbed to death by his wife over allegations of infidelity after she read a text message on his phone. The damage done was so fatal that Bello was rejected by two hospitals before he was finally pronounced dead. The footage obtained from the deceased apartment shows the suspect and three private security guards conveying him unto a vehicle from where he was rushed to a hospital.
Prior to the ugly incident a family friend of the victim, Habib Gajam, has alleged that Sanda threatened to cut off her husband's private parts during a quarrel hour before she allegedly stabbed him to death. The family friend said in a series of tweets on Twitter that he witnessed the violent quarrel during which the mother of one attempted to stab her husband while demanding a divorce.
Gajam explained that Bello's friend, one Aliero, who was also present during the scuffle, prevented Sanda from stabbing the deceased. He said, "At about 9 to 10pm on Saturday, tension started to build up between Bilyaminu (Bello) and his wife, Maryam (Sanda) at his residence. "Maryam demanded a divorce with the threat of cutting off his manhood. Aliero, Bilyaminu's friend in whose presence the drama started, intervened four times to stop Maryam from stabbing her husband."
The witness explained that Ibrahim later called Bello's uncle, identified as Auta and one Abba, the victim's cousin, to prevail on her. He said after some time, Sanda broke a bottle and attempted to stab her husband, but he reportedly struggled to take it from her, injuring himself in the process. "After short calm, Maryam (Sanda) broke a bottle of groundnut and attempted to stab Bilyaminu (Bello) again, but this time, he held both her hands and struggled to take the bottle from her, injuring himself in the process…. unrelenting and wild, she bit his finger. "Uncle Auta had arrived at this time to calm the situation. They both committed to uncle Auta to let go of their grievances, at least for the night. "After the situation had become calm, Bilyaminu and his friend went to a pharmacy to get his hand treated from the bite he sustained from Maryam," he added.
Later Bello and Ibrahim later went to withdraw money from an ATM for the repair of Sanda's damaged car, noting that by the time they got back home around 11pm, everywhere was calm. Abba and Ibrahim left for their homes around midnight, he said. "When Bilyaminu (Bello) was seeing them off, he told Ibrahim that 'I don't want to go back until she's asleep.'
"At around 2pm on Sunday, family members were summoned to Maitama Hospital, where Bilyaminu was lying in a pool of blood with multiple stabs on his chest, shoulder, a deep cut on his inner thigh, and many bite wounds on his stomach," he added.
Gajam claimed that Sanda confessed to stabbing her husband to the hospital management, but added that she changed the story when she was directed to write a statement at the Maitama Police Station.
He said, "The police commissioner instructed that the crime scene should be visited. To the amasement of Abba and Ibrahim, who were key witnesses in the investigation, the bloodstains had been mopped up, murder weapon disappeared, but flower vases and pots were broken to corroborate Maryam's earlier statement at the station."
More Details will be release as events unfold.
Source: Punch
Related posts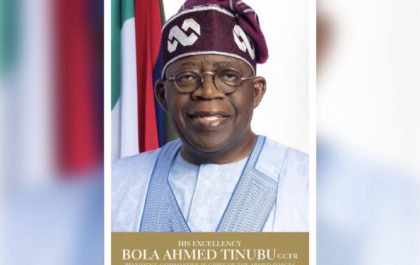 Return Nigeria to Independence/ Republican Constitution, NADECO writes Tinubu
1,949 Total Views The National Democratic Coalition (NADECO) on Tuesday wrote a letter to President Bola Tinubu, seeking Nigeria's return to…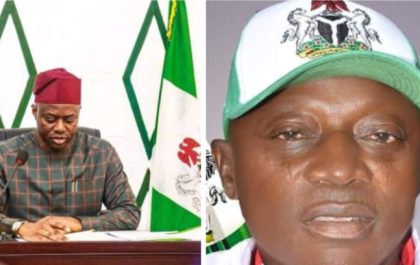 Why Seyi Makinde Sack PMS boss Auxiliary..
2,857 Total Views Following the clash of interest that ensued between the former Chairman of disciplinary committee of the Park Management…