1001newsng
0
1 min

read
213 Total Views
Top social media money-spinner, Mompha, has slammed a fundamental rights enforcement suit against the Economic and Financial Crimes Commission, for unlawful detention and a violation of his rights.
Recall that Mompha was arrested by the antigraft agency on October 18th in Abuja on allegations of cyber-crime and money laundering which he confessed to…..
In his suit filed before the Lagos State High Court Igbosere by his counsel, Gboyega Oyewole SAN, Mompha accused the EFCC of detaining him beyond the constitutionally-allowed period without being charged to court. He stated that the remand order by the EFCC obtained to keep him in their custody since his arrest has expired and the agency has refused to charge him to court.
He has asked the court to award N5m against the EFCC.
Related posts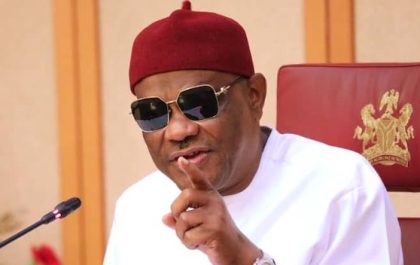 PDP waste N12.5bn in two months — Wike
4,136 Total Views Governor Nyesom Wike of Rivers State, on Wednesday, accused the People's Democratic Party, (PDP's) leadership of squandering N12.5…
Nigerian Army under-go massive shake-up ahead of May 29 hand-over
4,250 Total Views In a major shake-up, the Nigerian Army has redeployed 75 of its senior officers. But the redeployment will…