Part of 4000 Run-away Northeast residence who fled the country at the height of wailing deadly terrorist group Bokoharam have made their ways back home and were received by the Humanitarian Services, Disaster Management & Internally Displaced Persons Minister Sa'adiya Faruk on Thursday
The refugees arrived in Yola Airport, Adamawa, aboard a Nigerian Air Force plane at about 5pm.
The minister expressed satisfaction for the successful transportation of the refugees who are all from Adamawa and said they would be accommodated at Duware transitional camp in Yola South local government area after screening.
She said there are about 97,000 Nigerians taking refuge in Cameroon, out of which 8,000 were from Adamawa and the rest from Borno.
Faruk said that the evacuation of the refugees would continue up to the time that those that wanted to come back to Nigeria were brought back home.
Related posts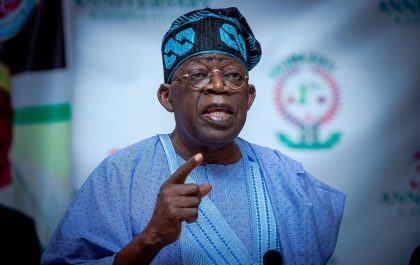 Tinubu confidence of building trillion-dollar economy leveraging on our population
President Bola Tinubu has expressed confidence that leveraging the nation's population and resources, with main focus on unleashing Nigeria's full…