287 Total Views
The Federal Government slammed the "no fly" order on the state on Tuesday after the National Security Council meeting.
It also banned all mining activities in the state until further notice.
Nasarwa State Governor Abdullahi Sule described the decision as "fantastic" and "long-overdue".
But, Zamfara State Governor Bello Matawalle rejected it, saying "the security council does not seem to understand the nature of security problem in the state".
He said it will not solve the security problem and that members of the Security Council, whose meeting was presided over by President Muhammadu Buhari, would realise at the end of the day that they only went to the meeting "to drink".
Multiple security sources yesterday revealed that: "There is credible intelligence that the bandits get their arms and ammunition by airdrop. The fact that Zamfara State is landlocked supports the intelligence. Declaring the state a 'no-fly zone' is intended to cut off the bandits' arms supply chain, while the troops move in to flush them out.
The decision was purely for security and has nothing to do with politics. It was taken to check the growing security problems in the state and region from escalating further.
"The country is in a very precarious position at this moment and every intelligence that can help to pull it back from the brink will be followed through."
Although, Zamfara State has no airport, helicopters routinely fly into the state on a high number.
Zamfara is locked by five states and Niger Republic to the North.
The states surrounding Zamfara are Katsina, Kaduna, Niger, Kebbi and Sokoto out of which it was carved out in 1996.
Investigation also revealed that activities of wealthy and influential mining licenses also led to the 'no fly zone'.
Rejecting the decision, Governor Matawalle while hosting Chairman of the Nigerian Governors Forum (NGF), Ekiti State Governor Kayode Fayemi, in Gusau, on Wednesday, said "if they decided to take such action, let them go ahead."
"I'm not afraid of anybody and the problem of insecurity in the state predates my administration.
"Nigerians are waiting to see the outcome of the Security Council resolution to see if these bandits would be crushed.
Related posts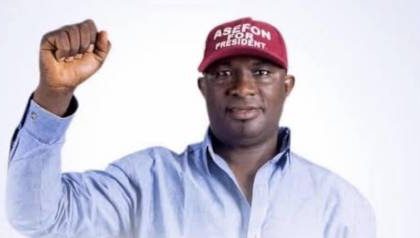 NANS: Asefon accused of partisan politics, member call for impeachment
4,506 Total Views A fresh crisis has engulfed the National Association of Nigerian Students (NANS) as top officials of the students'…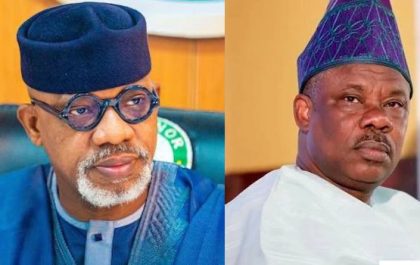 Amosun drags Ogun Governor Abiodun over 2019 election, says it was rigged
4,069 Total Views The crisis rocking the All-Progressives Congress (APC) in Ogun State got messier at the weekend as the state…